Westin Hotels and Resorts Added Three Sophisticated Hotels in China
China seems to be a very promising market place so that many hoteliers start building their hotel in this bamboo country.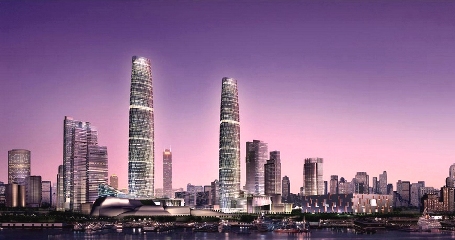 It is reported that Westin has joined the club by opening three new hotels in China following another three hotels that were opened early this year, namely its first Westin hotel in Wuhan and Nanjing , and its second Westin hotel in Guangzhou.
It makes all 16 hotels under Starwood Hotels & Resorts Worldwide, Inc. that will operate in China by April 2012.
Brian Povinelli, Global Brand Leader for Westin , said that Westin Hotels & Resorts is now trying to open hotels across China. This plan is triggered by the enthusiasm shown by the owners and business partners to present their brands to this country.
The opening of the all three new hotels of Westin Hotels and Resorts is the result of cooperative relationship between Westin and many business organization.
The guestroom is featured by Westin Heavenly Bed®, offers a super comfort experience with a patented pillow-top matters.
The shower is provided by Heavenly Bath® powered by Heavenly Shower® Heavenly® Robe that bring the spa-like sensation, etc.
The Westin Hotel Ningbo
This hotel is armed with 312 rooms, different bars and six restaurants, Heavenly Spa Westin and meeting space useful for meetings, exhibits and conferences (more than 10,000 square feet).
Located in the center of China's oldest seaport cities, this hotel offers beautiful view of Fenghua River.
The Westin Hotel Xian
This hotel offers a fascinating vicinity. It is surrounded by ancient city with its ruins and temples. You can also enjoy many cultural attractions performed by local people.
This hotel is armed with 326 rooms, Heavenly Spa, pool, museum and meeting facilities.
The Westin Hotel Xiamen
This hotel is targetting business travelers because it is located in the new central business district with retail shops and entertainment outlets as its mascot and art centre.
This hotel is armed with 304 rooms, three restaurants that provide international and Chinese taste, Heavenly Spa, pool and enough space used for meetings or other social activities.
Related content:
Westin Set to Open Three New Hotels in China
Starwood Hotels and Resorts Expand Spa Services in … Asia