Be Careful with Discounted Room Rates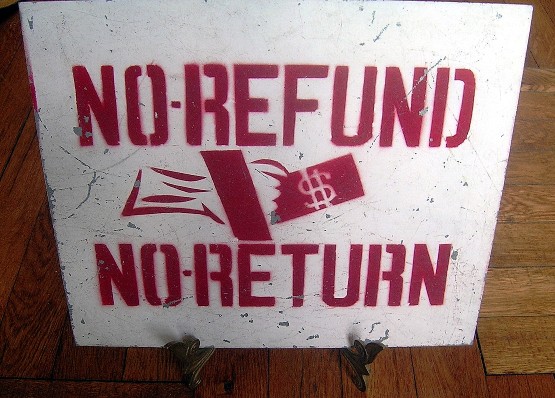 Attention travelers! Hotels are following the earlier policy of the airline industry. Visitors cannot get a refund if they cancel a reservation on discounted rooms. People should pay attention to this rule to avoid disappointment.
We have a lesson to learn from Cy Yavuzturk's experience. , Mr. Yavuzturk is the chairman of the mechanical engineering department at the University of Hartford in Connecticut. Last month, Mr. Yavuzturk booked several discounted rooms at the the Dupont Circle Hotel by using the service of Expedia.com for a Department of Energy meeting in Washington, D.C. When DOE cancelled the meeting, Mr. Yavuzturk still have to pay $868 for nothing because the hotel has the no-refund rules.
He was supposed to stay at the hotel for three days but the cancellation left him staying at his own house while he still had to pay for the penalty. Mr. Yavuzturk called both Expedia and the hotel to complain but the answer from the hotel was just 'We're sorry. We're not going to give you a penny back." He said he has been traveling for a long time and never faced that kind of situation.
The industry executives stated that both hotel chains and non-hotel chains have been imposing the nonrefundable rules to their standard discounted rates. But the hotel officials and hospitality expert Bjorn Hanson from New York University said that the nonrefundable rules frequency has lifted up as a number of hotels try to give an interesting discounts offer to attract the customers while not consuming the business travel bookings at higher room rates.
The process of pricing is noted as follows: Hotels may give a 20% discount of room rate to attract travelers who shop online based on the price and the possibility that they will make a last minute changes is very small. People who travel for business purposes would book a room with a higher rate in order to get more flexibility in dates with an awareness that they could call off the reservation in the last minutes. But without paying much attention to the rules, some travelers pick pre-paid discounted rooms and then get into the trouble when their trip schedule is changed. The business travelers are more vulnerable to this kind of situation.
So the next time you look at an attractive hotel room rate, please double check it's cancellation policy before you make the reservation.