Fairmont Hotels & Resorts Go Green

Fairmont Hotels and Resorts (http://www.fairmont.com/) want to give more contribution to the environment preservation effort by launching a program that gives a chance to all hotel guests to use BMW bikes in its properties through out the world for free.
The Fairmont has prolonged its partnership with German automaker BMW Group to actualize the idea. The two companies are working together for the program by providing free state-of-the-art BMW Cruise Bikes for the guests to circle the town. The guests are expected to gain benefit by taking part of the program. Chicago has a bike-friendly environment so the program is expected to work well in the city.
The new program becomes a greatl bonus for the travelers who visit the hotels and resorts of Fairmont throughout the world. People who stay at the Fairmont hotel in Beijing can explore the Old Town Hutongs by using bikes. At the meantime, Fairmont Le Montreux Palace visitors can cycle through the Swiss villages while exploring Lake Geneva. In order to keep the guests safe the hotels also provide helmets and locks.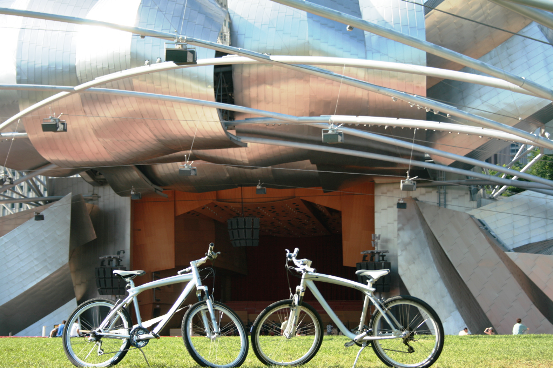 Prior to this new program, the U.S. and Canadian Fairmont had already offered the BMW Cruise Bikes in the past. But the new program is expected to be a suitable summer strategy for the hotel chains as environmental issue is getting wider day by day.
Not only fit for Fairmont's go green effort the new program is also relevant to the BMW environmental strategy called "Efficient Dynamic." The purpose of the program is to incorporate three plans (short, medium and long-term) to develop driving dynamics while making a big contribution to lower emission levels and fuel consumption.
In relation to the new go green program, Fairmont has an interesting offer for Fairmont President Club members by giving priority access when they want to book the bikes. The membership are free to enroll in and you can enroll online or at any Fairmont hotel.