The Keys to Deal with Online Reviews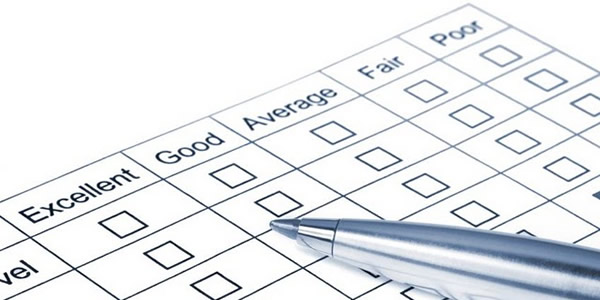 Hotel reviews are put everywhere on the internet. Some hotels will find customers thrilled with their services, the rooms, and the amenities, telling the world about the fantastic experience they had at your hotel.  Naturally, though, there are others who will find problems with the same amenities, rooms, and services; and other hotels might find that there are repeat complaints.  It's easy to deal with the good, but how do you go about dealing with the bad?  Especially when people have published their rantings for all of the world to read.
First of all, know that you don't have to respond to all of the reviews out on the web.  While doing so will continue your good customer service, it can be hard to keep up with all of the comments spread across a plethora of websites.
That being said, assign one or two people on your managing the staff of checking review sites on a weekly basis.   Those assigned to the task must have good writing skill so that guests will see the responses as the brand itself.  All responses, whether to a positive or to a negative comment, should be professional, understanding, and should show willingness to take suggestions into consideration in order to make changes that will improve your guests' experience in the future.  The key for dealing with reviews is transparency.  Apologize when needed, and always show appreciation of bringing things–both positive and negative–to your attention.
Positive Comments
While some travelers only take to a public forum when they have complaints, most are equal opportunists and go online also to praise and recommend certain hotels.  These reviewers should be embraced and shown appreciation as they can become repeat guests, will tell their friends about your property, are giving affirmations of your business, are and, more or less, giving you free advertising.  Giving them a simple, "Thank you for your kind words.  We're glad you enjoyed your stay with us and look forward to seeing you again in the future." will go a long way.  You may also find that these reviews, while mostly positive, might also contain a suggestion or two, so be sure to read the entire comment from start to finish and address whatever small concern might present itself.
While positive reviews are easy to deal with and definitely deserve a response in order to maintain good relationships and to build even stronger connections with (hopefully) repeat customers, you shouldn't just focus on them.  As good hoteliers, it's important to take notice of and address negative reviews, too.  If you only respond to positive comments, it looks repetitive and boring–and travelers won't like it.
Negative Reviews
No matter how hard you try and how good your customer service is, how beautiful your rooms are, you will always have to face people who have encountered problems during their stay.  From dirty sheets to broken bathrooms, attitude at the front desk to missing items in their room, little things can always go wrong.  You just need to be prepared to deal with the fallout.
If guests bring things to your attention before they leave the property, you'll be able to handle them right there and hopefully avoid an unfavorable online review.  However, if guests just head straight for their computers, make sure you handle their complaints in a professional manner–after all, you're on a public stage.  Appropriate online responses should include an apology, a promise to address the problem, and understanding.  But make sure those aren't just words–follow through with your staff to address problems that they can help control.  If problems aired in online reviews are egregious enough to cause damage to your hotel's reputation, contact the guest directly and resolve the problem offline so the guests will find their problems solved well. When the issued has been solved, ask them to take down the bad review.
Nowadays, most hotels live or die according to their online reviews, and increasing the amount of your hotel's presence online will help develop its image and manage its online reputation. As reported by a 2011 TripAdvisor survey, 99% of hotels plan to respond to customer reviews on the various review channels available on the internet. Unfortunately, only 7% of hotels respond to negative reviews.
Be one of the hotels that responds to every review online.  By divvying up the work and the websites, you'll be able to have a good understanding of what people are saying about your property and, therefore, ways in which your hotel can improve both its service and its reputation.