Amadeus to Sign UNIGLOBE on a New Five-year Contract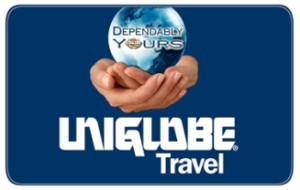 Amadeus has shown its larger focus on its travel industry business by announcing a new 5-year contract with online travel agent UNIGLOBE Travel. The agreement between Amadeus and UNIGLOBE gives this travel group gives them a bigger network to distribute their services, gaining more benefits in the log-run.
Later on, Amadeus will supply content service and IT solutions for the travel agency franchise brand and hotel technology, UNIGLOBE, which is considered the best brand running this business. The markets included in this agreement are Africa, Latin America, Asia Pacific, and Europe.
With this new contract, UNIGLOBE will get more information from Amadeus' inventory of more than 110,000 hotel properties, 22 cruises lines, car rental firms, and hundreds of bookable airlines. Amadeus said that this cooperation is aimed at motivating the bookings growth within the network of travel organization both internationally and organically.
Later on, the countries included in the cooperation will be Italy, Belgium, UK, Austria, Germany, Czech Republic, and Slovenia in Europe; South Africa and Kenya in Africa; and Mexico in Central America. The extension of this cooperation is part of a technology strategy for comprehensive travel service for both business and leisure travelers.
The advantage of this cooperation has been affirmed by Albert Pozo, Vice President of Amadeus. He also stated that UNIGLOBE customers will benefit from this original management program since the travel cost will be shown transparently.
What is the background for this partnership? Both sides state that it is in response to the growth of regional and local travel companies as the solution for customers—especially in franchise sectors.
UNIGLOBE, through its president Martin Charlwood, said that this technology implementation from Amadeus can continue to widen their global business. Besides, they are able to maintain their customer service while adapting to the local market around 60 countries and regions where the businesses are built. UNIGLOBE states that they will benefit from the partnership since they have brought their best to Amadeus as the world's most trusted travel company.
The Managing Director of Amadeus India also said that this cooperation was made after looking at the increasing competitive landscape in travel sector so that travel companies won't need to personalize services to every client's travel experience but can broaden their business by reaching out customers worldwide. The partnership of Amadeus and UNIGLOBE gives both local and international tourists the chance to book flights and hotels, plus gives UNIGLOBE users access to the Amadeus Mobile app.
Finally, for Amadeus, the partnership has fortified their strength as a leading travel technology provider by providing breakthrough IT solutions and support.