Hotel Blogs: Are They Worth the Effort?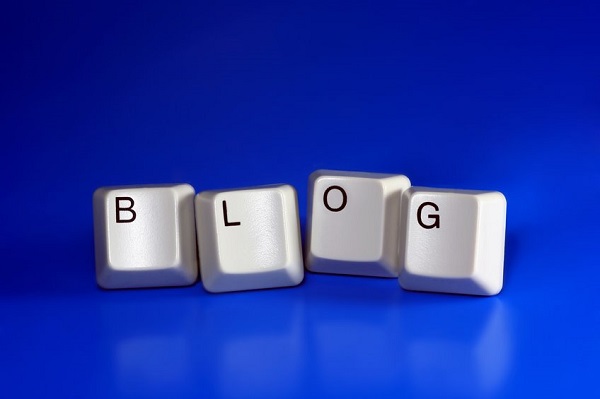 These days, so many people look to the Internet for all of their shopping needs, including for travel.  Therefore, as a hotel manager or a hotel owner, the more exposure you have online, the better your chances are for landing new customers.  There are several ways of going about growing your online presence, and blogging is one of them.
With well over half of travelers making their booking and itinerary decisions via web searches, you want your hotel's website to have a huge presence on the Internet and it's important that you have high rankings on search result pages.  By including a blog on your site, you'll have the opportunity to always offer something new and fresh for visitors to see, and this makes search engines happy.
Having a blogs can also help you better manage your reputation, giving you a chance to show off your stuff, as well as giving your guests an area to voice their opinion (good or bad), with you being able to see those thoughts and respond immediately.  This interactive relationship will just help grow your reputation even more.
So, where do you start?
First, decide on your blog's purpose.  Perhaps your grand plan includes an increase of site visitors, build loyalty amongst existing guests, or bring your hotel up in ranking within the industry.  Once you decide on your purpose, you can decide what type of blog you wish to publish for your hotel.
Next, go to a free blogging site like WordPress or Blogspot and pick a design, enter your basic information, and make sure you put a link to the blog on your main hotel website.
Lastly, figure out how you're going to spread the word that you have a blog.  Options include redistributing the blogs as RSS newsfeeds, automated emails, or newsletters.  Blogs can also be used in conjunction with social media—you can link the blog to your Facebook, twitter, and tumblr pages so that when a new blog goes up, it automatically posts to those accounts, spreading the word to your followers who can then share the posts to their friends, giving you more (free) advertising.  Set all of that up beforehand so that once the blog starts rolling, people will know!
What should you write about?
One way to take a look at hotel blogs is to offer a bit of insider information on your property.  People love knowing everything about the place they're about to visit—from date it was founded to when it was remodeled, the types of foods served in the restaurant to what kinds of awards the general manager has received.  A blog is the perfect place to give them all of that info, including staff profiles, news, behind-the-scenes looks, and anything else you can possibly imagine might be of interest to potential guests.  Other information you could write about would be facts about your location, recommendations for local restaurants or bars, museums nearby, and other sights to see or explore.  Giving your guests a well-rounded look at both your hotel and its surrounding area will put you one step ahead, giving people a single place to get all of their travel information.
Independent hotels have really been drawn to the idea of a blog, using them more than chain hotels in order to offer insights into their business and closely-related, interesting tidbits for potential guests.  Brand blogs are for a single property while focusing and promoting the one location.  If you would rather write about the surrounding area of your locale, hoteliers can take upon themselves by writing a destination blog.
Who should write the blog?
Don't worry—you don't need to have a blog post every single day.  Once or twice a week is fine—enough to keep people interested if they visit your page a few times before their trip.
And if you don't always have time to write posts and update the blog, just ask members of the staff to do a guest post, or ask a local business if they'd like to have a profile (if your blog gets enough traction, you might eventually be able to offer these kinds of profiles for a small fee).
Anyone within the hotel can write the blog so long as they have good writing skills and can be passionate about the subject matter they intend to cover.  If worse comes to worst, look into hiring a communications firm or an outside ghostwriter to take care of the job for you.
No matter what you decide to write your hotel blog about, it's definitely well worth the effort.  Keep in mind the audience for which you are writing and direct your material toward them. Soon enough, you'll be increasing site traffic and, in turn, growing online search ranking and, most importantly, your profits!