The 10 Best Websites for Booking Accommodations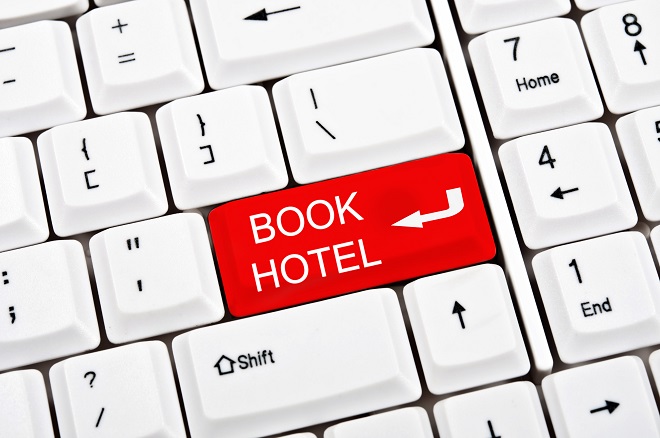 It's no secret that many travelers start their hotel search process by using third party websites to compare rates and find great deals.  And, more often than not, they also finish their hotel search process using these same websites, skipping a hotel's home website all together.  And while there are definitely ways to boost traffic and bookings on a property's site, there is also a little bit of an "if you can't beat them, join them"  mentality out there.  With these booking sites only gaining in popularity, it's time to take a look at the 10 best and their winning strategies.
Kayak
A travel giant that compares prices on not just flights, but hotels and rental cars, too, Kayak was acquired by Priceline two years ago, pushing its power to the limits. Travelers are attracted to its easy-to-use interface and the ability to see so much information in one organized place. The website attracted nearly 7 million users in the US during September 2014 alone (compete.com), making it one of the most successful travel sites to date.
Tripadvisor
Perhaps the biggest name in travel, Tripadvisor has always been a go-to website for checking hotel, restaurant, and attraction reviews. Now the company has added a hotel booking feature, allowing travelers to kill multiple birds with one stone. The Boston-based company has over 60 million members contributing content, which so far has amounted to 170 million reviews.  In 2013, it accrued $944.7 million in revenue.
ProntoHotel  
Flying a little under the radar is ProntoHotel.com, another hotel comparison website, that is based out of Rome, Italy. The company operates on a unique proprietary software and, though still growing, it is more than just a metasearch, offering guests plenty of filters, as well as comprehensive information about travel destinations. Founded in 2007, the company has a premium hotelier program and recently launched the ProntoHotel Price Index, which analyzes the prices for accommodations in various cities around the world.
Student Universe  
Marketed toward young people traveling and studying abroad, this website offers many affordable hotels in all of the world's major destinations. The company's demographic is rather limited, as only those who are enrolled in "degree-granting colleges" are able to use their services, but with Generation Y being some of the biggest spenders to date, that is not a problem. This unique model also allows Student Universe to sell flights, travel insurance, and more.
The Hotel Guru  
Some may see this website's entire premise as a problem—only offering select hotels—but travelers might see that as an advantage. With the weeding out of bad hotels based on professional opinions, newspaper articles, and more, already done for them, clients can cut to the chase and see hotels that they might actually want to stay in—not just every flop house that offers online booking. The London-based company is quickly starting to make an impression overseas, as many travelers like the idea of their Hotel Guru doing some of the work for them.
i-escape  
In a similar vein, i-escape focuses on only boutique hotels—and not even every single one. Those travelers who don't want a traditional hotel experience will enjoy looking through the company's list of hip, artsy properties. The UK-based website hand-selects the hotels, B&Bs, and villas featured, making sure that each one boasts something unique. Non-traditional travelers are going to find this site quite helpful.
Hostel World  
Part booking service for budget accommodations, part travel community, Hostel World's model started out selling just that—hostels. But it's become so popular that non-hostels (hotels and B&Bs) are also featured on the site. The company was founded in 1999 as a pioneer service, allowing hostels and travelers to connect online and make/accept payments. Today, there are just 30,000 properties listed on the site, but according to their statistics, they've had 21 million bookings.
BedandBreakfast.com
A Texas-based website that focuses on small inns and bed and breakfasts, this website lists more than 11,000 properties and has accrued 100,000 customer reviews. Since its founding in 2010, the site has filled a niche for those travelers who like a more personalized experience and have trouble finding these smaller hotels and B&Bs on the big booking sites. BedandBreakfast.com is part of the HomeAway group, which received over $400 million in financing.
Airbnb
Apartment rentals have quickly become a favorite accommodation alternative for travelers, and Airbnb is one of the names most associated with that. The San Francisco-based company was founded in 2007, and today it lists over 800,000 properties. Individuals may list their rental property on this website and travelers can search for accommodations, which gives them a more local experience and the comforts of being at home. The company has acquired multiple competitors over the past three years, making it a huge force in the hospitality world.
Wimdu
Based in Germany, Wimdu also offers peer-to-peer rentals, ranging from a single room to apartments.  Founded in March 2011, the company currently has over 300,000 listings in more than 2,000 cities around the world. In 2014, they gained $90 million in investment, and though the company is most popular in Europe, it has been growing in popularity outside of the continent.