A Guide to the Best Hotels for a Fall Vacation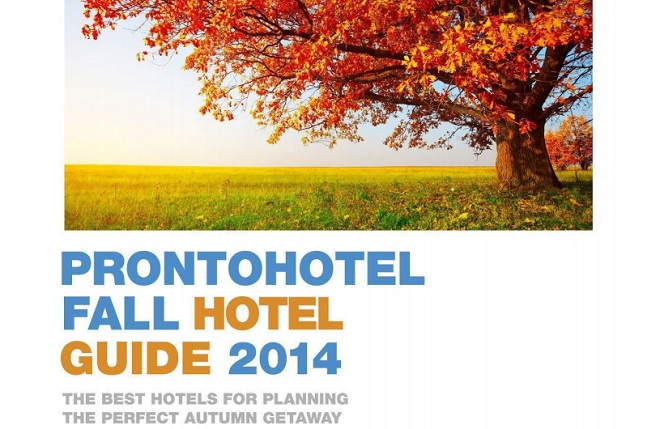 Once again, hotel comparison website ProntoHotel.com has issued a seasonal hotel guide, this one for fall 2014.
In it, readers will find 24 hotels broken down into 8 categories: The Best All-Around Hotels for Fall, The Best Hotels for Fall Foliage, Harvest-Worthy Hotels, Hotels in the Off-Season, Hotels for Oktoberfest Around the Globe, Halloween Hotels, Thanksgiving Hotels, and Hotels for Black Friday Shopping.
The hotels in the guide come from all around the globe and were hand-selected by the ProntoHotel team based off of past sales, customer feedback, and relevance to the parent category. (see the guide in digital version)
Travelers will find the guide helpful if they have a specific type of vacation in mind.  For example, if they want to go to Europe to experience the harvest season, they'll find quite a few options, including one in Spain that showcases the black truffle and a farmhouse in Italy that brings the rustic lifestyle to your doorstep.
Another great feature of the guide is that it lists hotels for a variety of holidays, so those who want to travel for Halloween or Thanksgiving will get a little help and inspiration when it comes to choosing a destination and picking the right accommodations for their trip.
The ProntoHotel Fall Hotel Guide 2014 will be a great help travelers who need a little help organizing their vacation.