Marriott: One of the Best Companies to Work for in 2014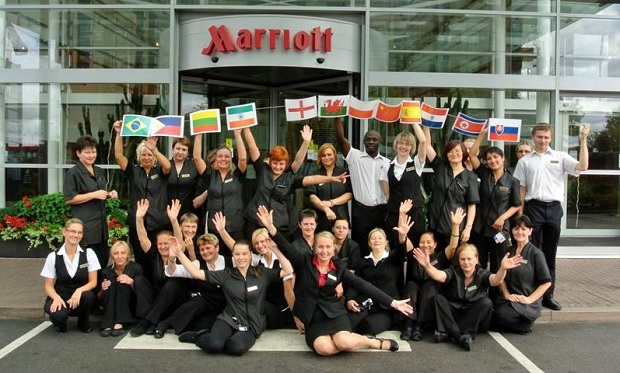 Marriott is an beloved international brand and it is being recognized as so–by its employees of all people.
The company has worked very hard to ensure that it is a brand which inspires fierce loyalty. In addition to its own design and features in every city, it has worked hard to create amazing benefits as well for its staff. Whenever it opens a new location, Marriott brings in local experts to ensure that they are incorporating a piece of the host city into their own version of corporate comfort. In addition to their line of hotels, Marriott often offers corporate apartments in most locations, giving corporate travelers an apartment option instead of a basic hotel room. The comforts of home are something that Marriott is well known for, bringing it to all of its guests as well as to its employees.
Marriott offers employees a place to be able to grow and nurture their careers, meaning they will be able to prosper in a career that is both challenging and rewarding. Employees are offered regular shifts, 401k contributions, and full health care benefits, as well as the opportunities to live and work in many unique locations.
Employees also have the ability to be a part of the travel program, meaning that they get massive discounts at every Marriott property around the world. Employees can go to any exotic location they can envision and stay at a discounted rate. There are even programs which offer long-term placement so that employees can still work while checking out a new location.
With properties in over 72 countries and many amazing benefits, the company will ensure that as an employee, there will be no end to the advancement as well as to the excellent opportunities within Marriott. With a headquarters in Bethesda, Maryland, the company has been voted one of the best to work for continually since the end of the 90s. In addition to this, the company is also one of the most profitable in the entire world. Always operating in the black, it is a constantly staying ahead of the other players in the field who are left looking to catch up.