Image Search is Now Available on the Oyster.com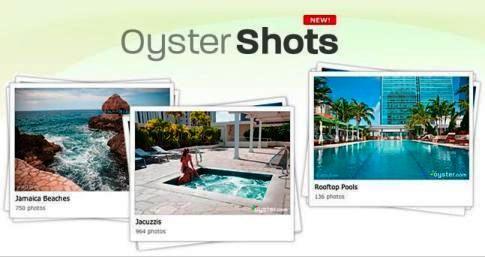 Oyster.com has broke the tradition of image search by launching a new search engine namely Oyster Shots. What is so special with this new feature? According to the report, Oyster Shots is an image search engine that gives people access to visually probe through a great number of hotels throughout the world.
By using Oyster Shots, people can see photos in the first place when they enter specific terms for example "beautiful pools, "family friendly", "New York pools", "Cozy bar" or a simpler words like "comfortable rooms." So it is different from conventional search engines that search for hotels based on a destination or a little number of keywords.
According to the co-founder and chief creative officer of Oyster, Ariel Charytan, and co-founder and VP of product Eytan Seidman, the new search engine is completely different from the traditional travel site that bring the photos in the content of the article.
The great point is that the photos are snapped by Oyster's professional photographers so no one will try to deceive the people by making a cramped pool look larger or a small room become more spacious. Oyster Shots also put the information of the room price on the photos.
Charytan and Seidman stated that it is crucial to maintain the originality of the photos so the travelers can make a wise decision. If the travelers want to have a large pool while attending a business conference, they do not want to end up in a small pool filled with toddlers.
Oyster.com currently is trying to focus on developing the site and will do their utmost to gain benefit from the popularity of the site. The site has no advertising. It gains profit when people book a hotel reservation on the site. But unfortunately sometime people do not want to book a hotel after they see the "real room" photos. Seidman turns the irony into the best selling point of the site. "That's our value prop. You can always come to us to get the truth," he said.