Expedia Buys Australia-Based Wotif.com for US$660 Million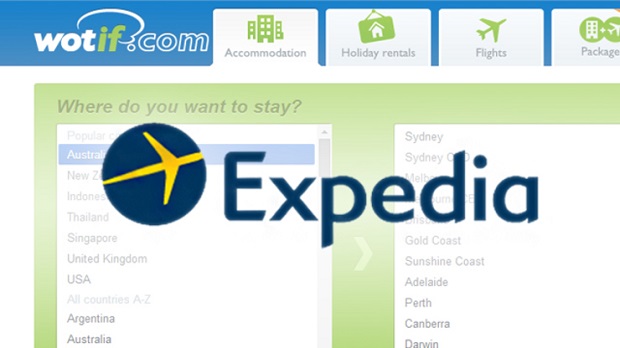 US-based Expedia Inc is once again expanding its web of world travel domination by scooping up the biggest online travel agent in Australia, Wotif.com, for a whopping US$660 million.
Founded in 2001, Wotif has offices in nine countries and heads sites that include LateStays.com, lastminute.com.au, Asia Web Direct, travel.com.au, and GoDo.com.au, in addition to its namesake URL. Together, those sites moved 3.2 million discount hotel rooms in the last half of 2013 alone for a bookings total of US$544 million and US$71 million in revenue. Despite that, the share price had gone down 42% over the past year, citing increased competition and the strength of the Australian dollar. Still, Expedia wanted to pounce, offering 14% more per share over the closing stock prices of the past five days (about A$3.30).
Wotif had been struggling as of late, having been forced to make some investments in technology and advertising in order to compete with bigger competitors at the cost of profit margins. As a result, taking the Expedia offer was a great idea, as the Wotif brand would gain more recognition while having the name of a travel megastar backing it. As for Expedia, the upside is gaining a bigger presence in the Australasian hotel market.
White these two companies are sitting pretty, hotels across Australia aren't so convinced, worrying about a possible raise in commission prices, something that Wotif had always been known for keeping low. Additionally, small hotels and large chains alike had forged professional relationships with the folks over at Wotif.com, something which could fall by the wayside once a big corporate name comes into play.
The sale, overseen by Goldman Sachs, has yet to be approved by the Wotif Group shareholders, but the directors want to accept and expect the deal to be worked out by the end of the year. Once complete, Expedia's foothold in the Asia Pacific region will be even stronger, adding the Wotif brand to its already-impressive collection of familiar names in the travel field, including Hotwire and Hotels.com.