The Revel's Chance at a Renaissance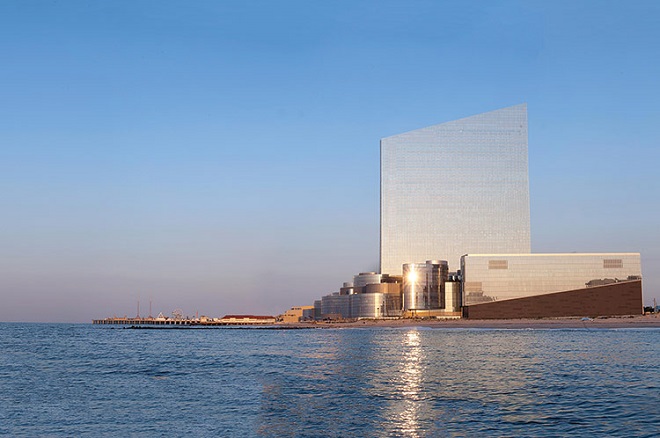 For decades, Atlantic City has been a playground for high-rollers and high-bidders on the East Coast of the United States.  But in recent years, with flights to Las Vegas being cheaper and the ability for other states and communities to open up casinos (Massachusetts just approved a bid from Steve Wynn to open up a resort casino just outside of Boston), Atlantic City's popularity has been on the decline.  It's a sad story, as many of the famous hotels like the Taj Mahal, Showboat, and Tropicana are slowly but surely losing their luster.
But perhaps the saddest story of all is not that of those hotels from the days of yore, but that of one of the newest, grandest, and shiniest hotels on the boardwalk: the Revel.  Situated on a prime corner of sand and shore, right at the northernmost point of the boardwalk, the Revel is enormous, with nearly 2000 guest rooms, an enormous smoke-free casino, a hotter than hot nightclub, a theater to host the biggest names in music, 14 restaurants, a spa, etc, etc, etc.  We're talking all luxury, all the time.  So why, then, did this $2.4 billion project shutter its doors due to bankruptcy after just two years of being open for business?
With so many things going right, something was obviously going wrong.  But after just a month of vacancy, an auction to sell the property has just taken place, with Canada-based asset management company Brookfield US Holdings winning the prize for just $110 million.  And what does the Toronto-based company plan to do with Revel? Re-open it as a hotel-casino, of course!  And why wouldn't they?  With basically brand new furnishings, an amazing location on the Boardwalk, and now even the pity card, make a few changes here and there, and the new Revel (or whatever name it will reopen as) is sure to succeed.  We're willing to bet on it!