Get Prepared: Mobile Device Reservations on the Rise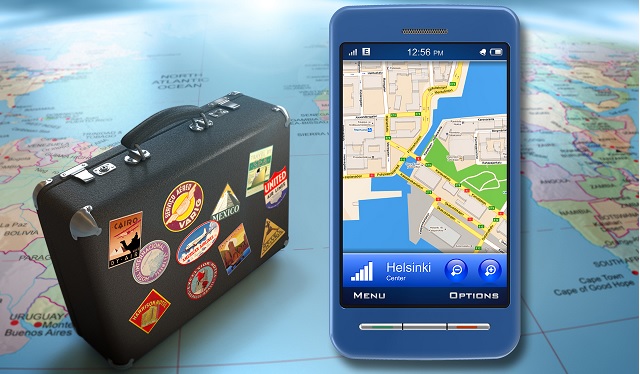 Sometimes it seems as if technology advances daily. The days of the mimeograph and typewriter are long gone. Desktop computers are beginning to phase out as more and more people become hooked to their mobile devices. So is it any wonder that mobile device reservations are not only on the rise but may actually become the mainstay in the travel industry within the next decade?
As an example, the percentage of reservations made on mobile devices doubled between 2013 and 2014. More consumers own tablets and smartphones than ever before, and the craze isn't over yet: it shows promise of only gaining headway in the marketplace year after year. Statistics dictate that three quarters of mobile device reservations made on smartphones are for the same day or the next day. When it comes to tablets though, the majority of these bookings are for future dates and typically for more than just one or two nights.
Research gathered by HeBS Digital in the third quarter of 2013 shows us exactly how the mobile device is being used within the hotel marketplace. When tablet users produce their revenue, they are beating out other mobile device reservations by over 200% on room nights and over 600% on revenue in general. Of the tablets used, the iPad ranks as king above all.
It is best to keep these things in mind when marketing your properties and brand. You should treat each mobile device as a separate channel in your marketing strategy. Desktops, mobiles, and tablets do not bring about the same clientele. Desktop marketing can target avenues through good site design and SEO content. Mobile marketing should include the means to handle both mobile and voice reservations. When marketing the tablet user, you need to assure that the web content can handle RESS content (responsive design on server side), which in turn will give the tablet user a very visual experience highly enhanced over the desktop website. And tablet content definitley needs to be set up for touch screen interaction.
Not only should you aim for the different tiers with site tools and information, but you should also be ready to handle the mobile communications from your site. This means setting up chat rooms so that people can talk to your hotel directly when they have questions. Be social media gurus and be visible on all the main sites, including Twitter, Facebook, and Instagram. Mobile users are always looking for a deal and they will find you online through social media outlets–not necessarily by word of mouth.
With these ideas in mind, you and your hotel brand should be able to double or triple your intake as more and more people head off into the world of technology and away from the advertisements in magazines and newspapers.