Are Last-Minute Vacations Now Normal for Americans?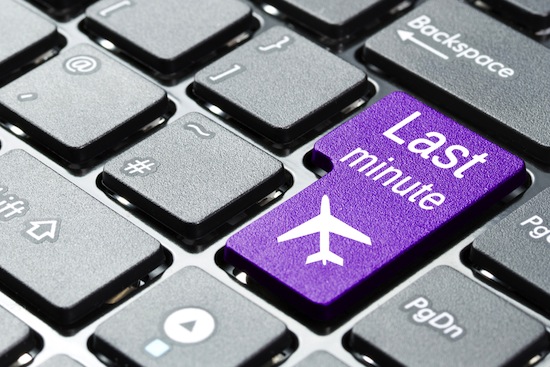 The majority of Americans plan their vacations so that their entire family can enjoy time off together. There's also much to be said for getting more time off from work just to unwind even if you don't have a family. Even so, when planning these vacations, it has recently been found that slightly over half aren't booked very far ahead as they were in the past. If that's the case, are last-minute vacations now normal for Americans?
Before the economic downturn in the country, Americans would book travel months ahead of their planned departure date. However, with so many American companies downsizing and merging, it leaves travelers wary as to what their future holds.
Since 2008, the idea of planning last-minute vacations became the new normal for Americans. What if they were laid off in the meantime, would they be stuck with the travel bill? In order to waylay this potential outcome, vacationers simply wait until much closer to their vacation start time so that they're not out of any unnecessary expenses. Even companies themselves are taking more time to plan their meetings and conventions. Fortune 500 corporations are not immune either–rather than booking a year ahead, they are only working within months of their event. While the same economic problems that existed in 2008 when the economy plummeted don't really exist any more, companies and individuals alike became used to the idea of waiting before spending and have continued on with this mindset.
As a hotelier, how can you market to this type of climate? How can you make sure your base continues to grow? Be aware that these travelers are going to be looking for great deals, just as good as if they planned further ahead. Feed into that new normal by cutting back on blackout dates, promoting substantial discounts, and removing restrictions. Throw in a bunch of really great perks in the form of packages and you'll be on a winning team.
Airlines and tour companies are great companions for these packages. The more you can offer your guests, the more they will want to stay with you. And the more you can cater to the last-minute vacations for Americans, the less vacancy your establishment may have. Be ready to receive these guests of the new norm with open arms. They're ready for you.