How Pinterest is Gaining Interest among Hotel Marketers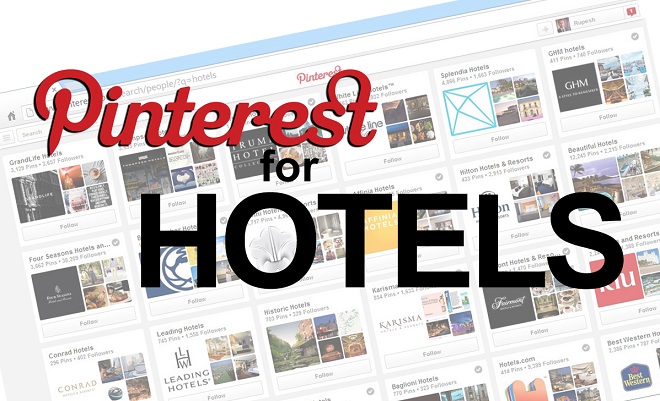 Being one of the newer and more popular social media platforms on the Internet today, Pinterest has also become an essential tool for advertising for a wide variety of industries. One of the major industries that have benefited from the success of Pinterest as a viable marketing resource is the hospitality industry and its accommodation sector in particular.
Getting Better Hotel Exposure with Pinterest
In the past, hotel marketers made use of every available advertising tool available. These primarily included print media such as newspapers and magazines, as well as social media through various sites such as Facebook and Twitter. Most advertisers even invest in putting up a website wherein they can showcase their products and services. With the success of Pinterest as a social media site, hotel marketers have found another powerful tool that can help them promote their services.
It is estimated that there are approximately 70 million active Pinterest users in the world today, and the numbers are ever increasing each year. Not only does Pinterest have a large share of the total number of active users, but many of these account owners have expressed trust in the relatively new social media site.
For hotel marketers, this translates to not only getting a bigger audience to which they can promote their services, but also a larger number of potential clients who will take their advertising pitch more seriously. Pinterest's reputation as a trusted social media site is a clear benefit to anyone who wishes to advertise their products or services to a large percentage of the world's population.
How Hotel Marketers Can Use Pinterest
Pinterest was designed to be a place where users can easily organize and share photos. Users can also include a relatively detailed description with each photo that they "pin." The description can include anything from hotel promotions to a link to the hotel's website or Facebook or Google+ page. Pinterest's graphic interface allows for easy navigation to both the users and the marketers.
The ease by which the public can access photos and information about the hotel through Pinterest is dramatically increasing the marketer's chances of acquiring new clients. More importantly, photos pinned by hotel marketers give the viewers the ability to visualize staying at the hotel–something any traveler finds valuable.