Winning Strategies to Drive Your Hotel's Revenue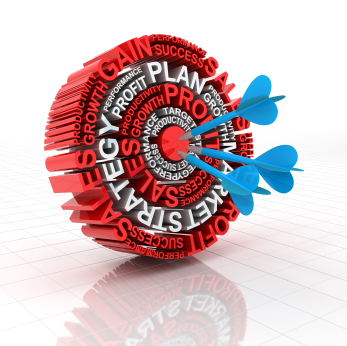 It's a dog-eat-dog hotel world out there with everyone vying for travelers to stay at their property. So what can you do to make your property stand out from the rest? There are some newer hotel revenue strategies to take into consideration when marketing your brand so that you can gain headway in a very competitive marketplace.
Hoteliers simply can't stick to the tried-and-true marketing strategies of offering the best rate available. This approach will only profit your partners, not your hotel. What this means is that, instead of being customer-concentric, the hotels have simply not given the traveler all they need to make their experience the best yet.
Hotel revenue strategies, therefore, need to change. Marketing ploys need to take into account the ever-changing climate of the traveler. They no longer book a year ahead, but rather within weeks of their target date. Many people no longer search for hotels via desktop computers, but rather mobile devices. Hoteliers will need to be aware of these changes in the landscape before they can adequately market to today's traveler. Shoppers also have a tendency to land on sites that allow them to comparison shop their stays rather than go directly to a site for the hotel itself.
It is imperative that hoteliers respect this landscape by pricing rooms not with budget in mind but rather thinking of the quality and quantity of guests that can be obtained. Track the behavior of your customers online so that you can adequately implement the new revenue strategies. For an even better angle, take a look into the business you are losing. Where are these guests going? What did they find online that took them away from your brand and into the hands of another?
Obviously, the overall point today is to blend the roles of revenue directors and marketers into one department for a seamless process. By continually working together rather than separately, as may have been standard in the past, your property should be able to fill more rooms for longer periods of time, leading to less downtime and a definite profit increase.
The booking process requires ease of use, rates that scream "I'm the one you want!", choices that speak to everyone, and rich content. The information on booking pages needs to reflect the intelligence gathered from watching the behavior of your guests and potential guests. Don't be cryptic in any of your offerings–be straightforward and offer travelers everything they need right on your own site, with better pricing to boot, so that they won't be lured away by the competition. Also, by scaling back on loyalty programs and putting more effort into offers for everyone, you will have more return customers.
Hotel revenue strategies of today's world need to include an automated database where a hotelier can keep track of all of the information gathered from the marketplace to allow for a more perfected approach to winning over the traveler to their brand. Whatever pricing scheme you come up with to lure your guests in, make sure you are flexible with it. You cannot be stagnant in an ever-changing landscape. Be succinct and adaptable, and your brand will be the most successful one.