Marriott International becomes Market Leader by Signing Its 100th Hotel in China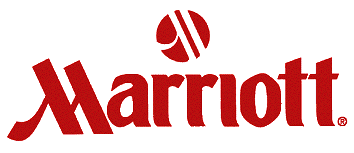 Marriott International Inc. signed the portfolio of its 100th hotel in China, JW Marriott Hotel Shenyang. The signing of the portfolio has brought Marriott International, Inc. into a steady position as the market leader in hospitality sector in China. Currently, Marriott International, Inc. runs 56 operating hotels and 44 confirmed project including JW Marriott Hotel Shenyang. This new hotel is the result of their commitment to the country and to their business in the country.
Marriott has been operating in China for 22 years and opened its own hotel, Marriott-branded, in 1998. It makes China as its second best marketplace after US. According to Simon Cooper, Marriott Internationale's president and managing director, Asia Pacific, China is a very potential market that it is second to the Marriott's plan to make continuous growth and to extent its market plan throughout China. Eventually, Marriott had had its growth solid and consistent to be the leader in hospitality sector in China.
Being the market leader in China , Marriott has its Asia-Pacific Headquarter opened in China, because they realize that Asia is the key to this business, while Asia itself is driven by China. So, by opening a HQ in China, they expect to be able to run this business effectively with the direct access to communicate face to face with their business partners. Therefore, they can manage to fulfil their partners' expectation in real time.
Marriott International, Inc. is well known for its luxurious. One of its hotels, the Ritz-Carlton Shanghai, Pudong, was nominated as the best hotel in the world by Conde Nast Traveler magazine. With its Rirt-Carlton hotel-brand spreading in China, the Marriott has noted to be the leading luxury hotel brand in the country.
Commenting on this, Cooper said that Marriott is looking to push the limit by promoting their brand outside the key marketplace while it is enjoying operating in the key cities. He believes that their brand will have good respond from customers even though they operate away from China main urban cities.