JD Power Hotel Guest Satisfaction Study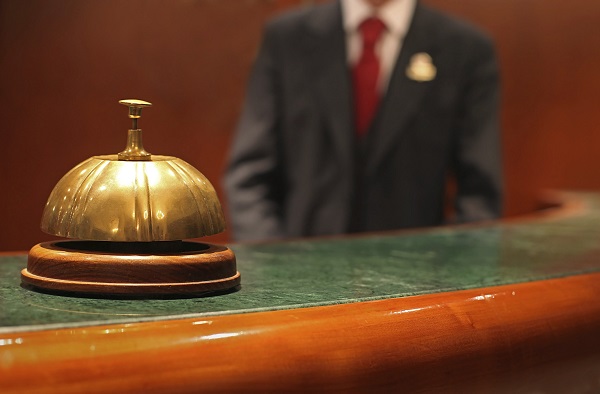 J.D. Power (http://www.jdpower.com/) has recently released the "Hotel Guest Satisfaction Index Study." The 2013 results will certainly please everybody who is related to the hotel business. It shows a significant improvement in the hotel guest satisfaction index. In fact, the index is as its best in the last seven years. That's quite a change considering the fact that the index has been going down over the last couple of years. For more information on the "Hotel Guest Satisfaction Index Study." visit  http://www.jdpower.com/content/study/Y8NkMbh/2013-north-america-hotel-guest-satisfaction-index-study-results.htm
This study has been carried out for the last 17 years, finding out the level of guests' satisfaction across eight hotel segments: upscale, upper upscale, luxury, midscale, midscale full-service, upper extended stay, extended stay, and economy/budget. J.D. Power closely examines seven key issues in each of these segments to find out the overall satisfaction in respect to check-in/check-out, reservation, food & beverage, guest room, hotel facilities, hotel services, fees, and cost. The findings are obviously very relevant for the hotel industry, and are thus closely watched. Some consumers also look at the score before selecting their hotels.
On a scale of 1000 points, the overall guest satisfaction average stands at 777. This is an improvement of 20 points over last year. The methodology that is used now was introduced in 2006. The satisfaction score of 777 is the best achieved by the hotel industry since then. What's good to note is that the satisfaction has gone up in all the seven factors. It has been the most in check-in/check-out, fees, cost, and reservation.
This improvement in guest satisfaction is great considering how much the industry has been struggling in recent times. Many hotel groups have been making long-term investments for improving their properties through facilities, rooms, and staffing. It seems that these investments are finally paying off. While fees and cost satisfaction has gone up, the importance of these factors has gone down to the overall satisfaction level in all the segments. This of course means that guests today are not that price sensitive as before. This is a positive change for the hotel industry.
The study also indicates that the number of interactions of the guests with members of the staff at hotels has a great impact on how satisfying the experience is. Overall satisfaction level is the best among those who are interacting with four members of the staff or more. This excludes check-in staff, where it is 856. That is 79 points more than the industry average. Overall satisfaction goes down to 724 if the guests are not interacting with staff members other than those in the check-in. This is 53 points less than the industry average.
The highest-ranking brands in each category of the 2013 survey are:
The Ritz-Carlton (winner of Luxury for four years straight)
Kimpton Hotels (Upper Upscale)
Hyatt Place (Upscale)
Holiday Inn (winner of Midscale Full Luxury for three straight years)
Drury Hotels (winner of Midscale for eight consecutive years)
Microtel Inn & Suites by Wyndham (Economy/Budget)
Homewood Suites (Upper Extended Stay)
TownPlace Suites (Extended Stay)