China's Hanting Inns to be the Biggest Hotel Chain in the World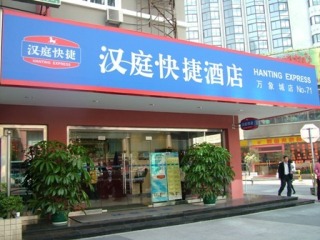 Founded by Ji Qi in 2005, middle-end hotel chain Hanting Inns grows very rapidly since the opening. As a visionary businessman, Ji Qi has made billions from all the businesses he runs. By considering the economic growth in China, Ji plans to open new opportunities by expecting the hotel chain to be the world's biggest by 2020.
The economic success in China has triggered an explosion in domestic travel and a rapid-growing middle class in the country. Ji responds to the phenomenon by announcing his plan to open a new property every two days.
Ji got the inspiration from budget hotel chains in the US and Europe like Ibis, Premier Inn and Accor. People often stay in their properties because of the low price.
Interviewed by CNN's reporter, Ji said he first got the idea to open a less expensive yet cozy and clean hotel from a book telling about Accor hotel. At that time, he was aware that Chinese business owners had not done something for that kind of market so he decided to plant his money in that gap.
According to Ji, Chinese travelers have common expectations with the Westerners when they search for a hotel room. They are a fine hot shower, free internet connection and a soft cozy bed.
His ambition is to open 10,000 hotels with clean rooms that come along with basic amenities with tagged prices started from $15 per night. He said he do not want to invest in trivial parts of the hotels like crystal lights or marble surface. He prefers to invest into the rooms because customers pay more attention on that feature. Hotel financial can also be effectively managed by doing that kind of investment.
Up through the last 20 years, China's economic development has been rapidly speeding up. China overtakes Japan as the biggest source of international travelers in Asia as the number of the people who travel abroad has increased to 65 million a year.
It generates vigilance among hoteliers worldwide. They have started to accommodate the travelers by issuing some programs. Hilton Worldwide has the Huanying program launched in August. Meanwhile, Marriott has the Li Yu program that was launched June 2012 in some China hotels. Some selected Marriott properties in Asia will also have this program in November 2012.
The Huanying program offers several special services like Chinese food for breakfast and green tea as well as slippers and Chinese TV channels that can be found in the guest rooms.
Brand President at Hilton, Paul Brown, said the program is initiated to make the guests feel comfortable and welcome as they are traveling abroad for the very first time.
The competition is getting intense as Accor has its Grand Mercure or Mei Jue and Marriott reveals its plan to open more hotels in the country in the next three years.
However, Ji considers competitors from abroad as a non-threatening factor in Hanting's development in its own country. He said Hanting is faster and more cost-effective. He also said that he knows his clients better.