How to Deliver Emails Correctly to the Customers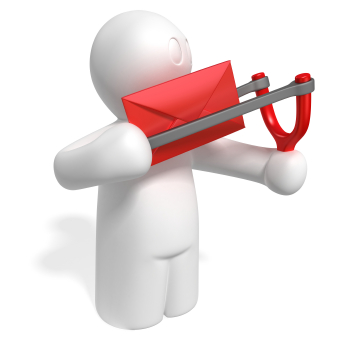 In these modern times when people always try to get the greatest possible benefit by giving the lowest possible effort, marketers have to work harder to convince the people to buy their products. As we know, one way to communicate with the customers if by using email.
The matter is people tend to ignore the emails if they see there is nothing they can get from it.
However, we can leave the fact that emails are a useful tool to make our brand become recognized. Thus, we can never abandon the method.
We only need to be more creative to convey our messages. But how? Check out the tips below.
Pay attention to the basic requirements
The most vital things before sending an email to the customers are making a white list, formatting the message, putting interesting subject and ensuring you are not a spammer.
Choose the most suitable email service provider
There are two main email providers that are being used by the people in general, Gmail and Yahoo. You have to pick one of them that you think is the best. Well, each person has their own favorite provider.
Putting solid subject
Don't make your messages flagged by the people. Make sure you have a good communication with your customer with the subject lines of the emails. Be clear and don't deceive the people by writing attractive subject lines that are in contradictory with the contents.
Know your customers
Before sending an email, you have to know who your customers are. If you can get the information about what their interests are, you can make them a potential client for your business.
Compile data from email service providers
Email service providers are one important thing in this business. The market regularly changes and each email service provider has the data on it.