Patent Suits Madness of Innovatio IP Ventures Could Target Individual Users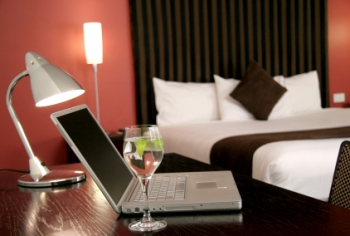 The madness of suing business carried out by Innovatio IP Ventures is still taking place despite the revenge act initiated by Cisco Systems and Motorola. IP Ventures has sued a number of supermarkets, coffee shops and restaurants in relation to the Wi Fi users patent infringement. The company has not targeted individual users so far.
The Chicago-based company has recently opened fire to the hotels, too. It sued the corporate because they offer Wi Fi internet connectivity to the customers. The hotels listed in the sue file include Best Western, Hyatt, Marriott and Wyndham. The company is reportedly asking for payouts between $2,300 and $5,000 for each infringement.
According to the lawyer of the company, Matthew McAndrews, the recent suing act is a "systematic campaign" when he was interviewed by Patent Examiner.
Prior to the royalty demand against the hotels mentioned above, the company has brought the suit against Cosi restaurant, Caribou Coffee, Panera Bread, and many others.
McAndrews said the company is not targeting the individuals at this very stage. However, he said in the interview that the company's plan is
"to license this portfolio to the fullest extent possible. That would include anyone who's wireless networking."
In other words, the company could also sue everyone who uses Wi Fi service in the U.S. in the immediate future.
The company is reportedly targeting over 200 locations that offer Wi Fi in the country. If the company soon plans to target residents for the same accusation, public hysteria is undoubtedly inevitable.
As for now, small business such as coffee shop is really endangered because of the suing business craziness. Motorola and Cisco are trying to strike back against the lawsuit. Hopefully, these patent problems could be solved immediately otherwise many small businesses could not provide maximum service to the customers.