How to Hire–or Become–a Housekeeping Manager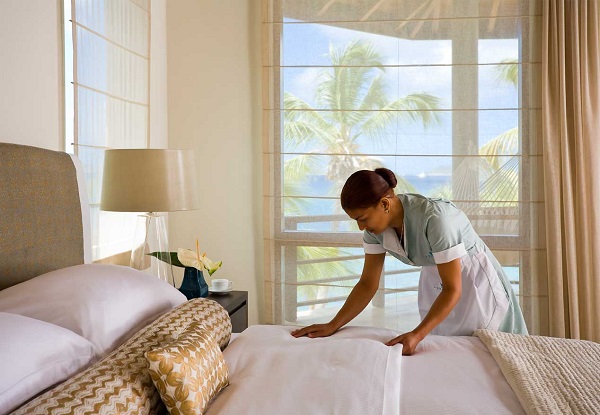 The housekeeping department is perhaps the most significant part of a staff when it comes to defining the future of a hotel.  After all, housekeeping maintains the rooms where guests will be calling home for a day, a week, a month.  They're also responsible for the general appearance of the hotel–the lobby, the common areas, etc.  If the housekeeping staff isn't up to par, your property's reputation could suffer.  As a result, housekeeping managers need to make sure that their staff can accomplish their job smoothly and that they understand it completely.
Even though hoteliers tend to choose experienced staff members to be deployed as a housekeeping manager, entry-level positions are sometimes available for enthusiastic job seekers.  The most important trait a housekeeping manager must have is the ability to communicate with staff clearly and effectively.  Knowledge plays an important role, but the tricks of the trade can be learned step by step while on the job.
Here are some pointers on finding–or becoming–a successful housekeeping manager:
1. Learn the knowledge
As is true for any job, housekeeping managers should be knowledgeable about the field. This means equipment, procedures, and time management.  Hiring someone from within the housekeeping ranks can be the easiest, as they know how your property functions, what your managerial expectations are, and how the team works.
2. Advanced Education
Workshops, seminars, trainings, and other related events are very useful to widen knowledge regarding a housekeeping job. When you're hiring, look for a housekeeping manager candidate who is certified.  Once hired, managers should keep up-to-date on best practices, equipment, and managing techniques through these forms of education.
3. Take OSHA Training
The OSHA (Occupational Safety and Health Administration) course allows managers to understand industry rules about chemical disposal, hazardous waste, and all the regulations about housekeeping jobs. OSHA training can be completed either online or simply by contacting a local OSHA education center.  This training is another thing to look for on (or add to) a resume.
4. Get Official Certifications
The International Executive Housekeepers Association has two certificate programs: Certified Executive Housekeeper (CEH) and Registered Executive Housekeeper (REH). Those withj a high school diploma may take the CEH course, while the REH is a program for people with a college degree.
The responsibility of housekeeping managers is pretty big. If you are pursuing this career, you may learn the skills at a university that teaches business management and communications.  If you're looking to hire a housekeeping manager externally, then keep these tips in mind.