Hotel Room Rates Rise for Four Years in a Row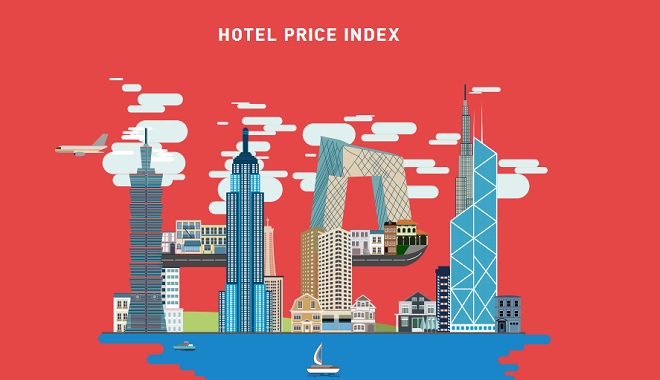 Here are some more good signs coming out from the travel trade. The Hotel Price Index of Hotels.com reveals that the average price of hotel rooms went up by 3% in 2013, and it happened globally. That's great news for the hotel business, because with this increase, the prices have gone up for four consecutive years now since the huge collapse that happened in 2008/9.
The Hotel Price Index, or HPI, is a good one as it tracks what guests actually end up paying. It's set at 100, and in 2013, the HPI is at 110. It should be noted that the HPI is still down by 7 points from 2007, when it was at its peak and that it is a mere 10 points higher than what it was in 2004, when the system was first introduced.
The results are very good in Latin America, where hotel prices went up by 5%, making it the best result yet. The last time it went up by so much was just before the global economic slowdown. The prices have gone up, backed by reports that there is good economic growth in the emerging markets.
The number of international tourist arrivals in 2013 went up by 5%, according to the UNWTO, or the United Nations World Tourism Organization's report. The figure has risen to 1,087 million, which is a record way above any expectations. And these trends are from across the world as well.
It's a fact that prices dropped sharply in Europe during the economic doom; however, the indicators are now telling us that things have become much better in Europe, though the mood there isn't completely positive yet. Hotel prices both in the Middle East and Europe have gone up by 2%, while prices are stabilizing in areas of Europe that were hit hard by the financial downturn. Some areas have shown healthy growths.
Occupancy levels have been higher in North America, where the HPI has gone up by 3%; however, it was flat in the Pacific region.
The bad news is that the HPI has gone down by 2% in Asia. Travelers might like this, though, because it means that they stand a better chance of getting cheap hotel accommodations.
So what's going to happen in 2014? Experts feel that major sports events such as the FIFA World Cup in Brazil during the summer and even the Sochi Olympics and Paralympics are going to have a positive impact on the hotel business this year.