5 Ways to Make Sure Guests Will Return in the Future in your Hotel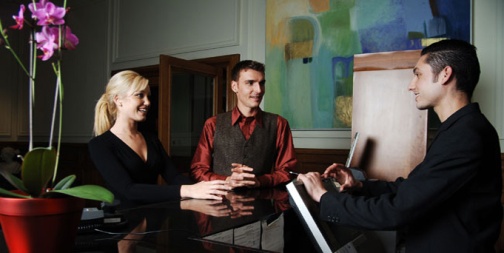 Flexibility and warmth are two most important things amongst other things when running a hospitality business. Guests will feel very welcomed in your hotel if you can show your authentic smiles and hospitable attitude without being too exaggerating. If you can make sure yourself that you are able to do this, you can sit back and relax while waiting for the satisfied guests to spread their positive experience to the world and it is very likely that the guests will come again in the future.
Here are 5 ways to bring a complete satisfaction to your guests:
1. Down to earth
Meet with your guests, make a little conversation and ask something simple like what their hobbies are, etc. It is very important that you can make your guests feel recognized and welcomed. In this case, you should not treat each guests the same, because you don't want to be trapped in a frigid procedure in which you should always say something the same over and over again to the different guests. Try to be more creative in breaking the ice.
2. Know their needs
The way number 2 has a strong relation to the first way. You should understand what your guests' needs. Get yourself in their clothes and shoes or if you find it too hard to do, just ask them. But you should identify what kind of guests that you have in front of you. Are they business travelers, or leisure travelers? Obviously, the needs of those two kinds of travelers are slightly different.
3. Memorize the names of the guests
Guests will be very grateful if you greet them by name. It is a way to make them feel special, especially when the guests who come to stay in your hotel are abundant.
4. Always be flexible
Don't ever let yourself trapped in a daily routine. Just be flexible to the guests. When guests want to have breakfast at 6.55 while the allocated time is at 7.00, just let them enter in the breakfast room.
5. Always be prepared for the worst case scenario
This world is cruel. You cannot have everything goes according to the plan. Sometimes some inevitable misfortunes happen and you can do nothing to prevent them from happening. So, always be prepared in case something goes wrong.