Wyndham Worldwide Ranked 73 for its Green Companies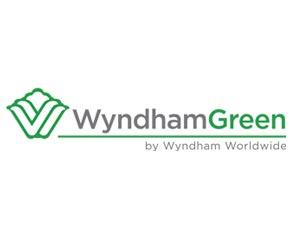 Wyndham Worldwide has a good rank on actual environmental footprint and management includes programs, disclosures, policies and initiatives. The latest report published on October 17 listed Wyndham's reporting practices that are released in 2011, they are Carbon Disclosure Project and Global Reporting Initiative.
Wyndham worldwide chairman and chief executive officer, Stephen P. Holmes said that this company has a unique opportunity to leverage the scale and adopt practices that will give significant as well as lasting environmental impact around the world. He also said that the company is proud to be the leader in reducing the collective global footprints. This company also commits to continue conserving natural resources and preserving the habitats.
This company has more than 58 brands in the world in almost 100 countries including Windham Hotel Groups, Windham Exchange and Rentals, and Wyndham Vacation Ownership. Those three giant business groups explore and adopt sustainable practices through the company's Wyndham Green Program. It will also focus on the sustainability and implementing environmentally-responsible practices as well as on eco hotels.
Wyndham Worldwide celebrates its third annual Global Green Day celebration this week and participated in educational activities as well as giving access to eco-friendly products and vendor booths. This event is followed by the company and also its 26,000 associates. Due to the effort of this group to make green products of their place, this green hotel has been listed in number 73 on its Green Companies in the US List. This achievement is obtained by the devotion and the dedication of the green hotel in providing green access to the customer in their daily operation.
Taylor also said that Wyndham Green gained the achievement since all the associates takes a role in succeeding the Green program. Wyndham Green will be continued to be more viable and profitable as well as successful program that will make difference every day.