Traditional Travel Agencies to Resurrect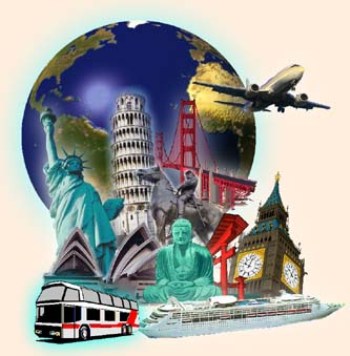 The face of travel industry is really changing in the past decade. In the past, people tend to use traditional travel agencies service when they plan to go somewhere.
But after the internet develops wildly in the past 10-15 years, many of them switch to online travel agencies to help them planning their trip.
But the people who still use traditional travel agencies is still abundant in the US. It becomes the evidence that conventional agents have not died yet.
According to The Once and Future Agent: PhoCus Wright's Travel Agency Distribution Landscape 2009-2013, traditional agencies were responsible for almost US$95 billion in travel sales made in 2011. It is one third of the $284 billion US travel market.
Corporate agencies could survive the recent economic recession that hit the country. In fact, they now account for almost three fourth of all agency bookings. These agencies play in hotel, air and rental car sales field.
The situation of the market has really changed the corporate agency segments for over the past 12/15 years.
The PhoCusWright's Travel Agency report explained the conventional travel agency, assessment of the marketplace situation and the prediction of the future's condition of the market.
The report includes a thorough travel agency market sizing that includes corporate and leisure sectors as well as an analysis based on the segment.
It also includes structure and composition of the travel agency marketplace. Besides that, assessment of the development of home-based travel agency phenomenon can also be found here.
The report also has the information about the booking methods and product selection, potential market implications and trends in the US market.