10 Must Dos for Hoteliers to Keep Business Running Well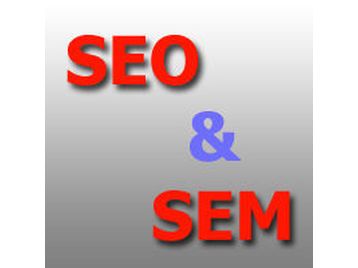 Hospitality business expert HeBS Digital has recently commissioned a list of 10 must dos for hoteliers to keep their business running well in this year.
What are they? Check them out after the jump:
1. Optimize your SEM campaigns
It is very important for hoteliers to regularly evaluate their SEM campaigns because the marketing strategy of every hotel is always changing depends on the current situation.
Here are 5 points to consider when evaluating SEM campaigns:
a. Business vs leisure travelers
b. Weekdays vs weekend stays
c. Promotions
d. The usual length of stay (the average number)
e. Shift in the Average Daily Rate
2. Audit your feeder markets
The process of auditing every hotelier's feeder markets is significant because it is very useful to have a better understanding about the markets map so the SEM campaigns will meet the target.
3. Evaluate current budget
It is important to evaluate current SEM budget because hoteliers can make a comparison of last year's and this year's impression share.
4. Go international
In this era of global market, hoteliers who are not ready to face the global competition will be excluded. The foreign countries who speak English such as Australia, the U.K., and Canada could be the best target market for your expansion plan.
5. Enter the SEM tablet competition
This era of technology really gives benefits to the hoteliers in term of the marketing campaign. The use of tablets such as iPad is increasing in the past few years. Make a good research before launching your SEM tablet campaigns.
6. Work on the ad compatibility
Today's customers use 3 kinds of devices for searching, desktop, tablet, and mobile. Each device has its own characteristics so your job is to identify each so the ad can be conveyed right to the target.
7. Open G+ account
With the emergence of social network site from Google namely G+, hoteliers can build marketing campaigns more easily. Open your G+ business page that connects to the real business. Update it regularly with marketing campaigns and interactions with customers. You can also connect the page to your Adwords account so anyone who gives a +1 to your page you can get the benefit.
8. Use Google Phone tracking
Advertisers can now pick a bid-per-call option since Google's Ad Rank calculations has got the call metrics. When the advertisers create Google search ads for tablets and desktops, they can bid for phone calls. It means they have more chance to increase their ad rank and quality score.
9. Analyzing the SEM conversion pipeline
By conducting the analysis, you can comprehend the complete process of booking and identify your current SEM campaigns' effectiveness. Four things to analyzed: booking initiated-to-booking rate, click-to-booking initiated rate, click through rate and conversion rate.
10. Compare the SEM conversion pipeline to the total website
When it comes to the traffic, it is obviously important to compare those two things to know whether such a marketing campaign is effective or not. Such kind of analysis will help you to define budget and identify the weakness of a campaign.