Starwood Hotels and Resorts Worldwide Expansion in Medina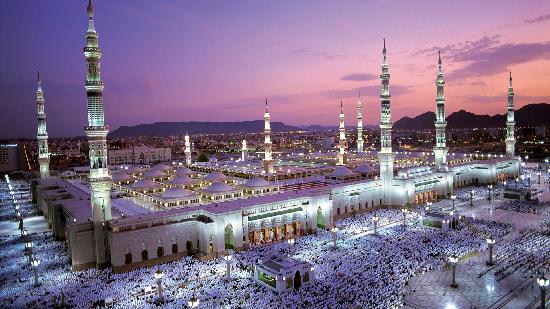 Starwood Hotels and Resorts one of the biggest resort and hotels in the world has a plan to expand their business in a city of Saudi Arabia, Medina. This group will open two hotels which add more than 450 rooms in Medina. Sheraton Median Hotel and Four Points by Sheraton Medina is owned by Saudi Brothers Commercial co,. It will be opened in the fourth quarter next year.
The spokesman of both hotel said that this expansion is to give better infrastructure and tourism in Saudi Arabia. This is also a following plan after having success in Jeddah. The new Sheraton in Medina will have 297 rooms with beds as well as all-day dining restaurant, fitness, Club rooms and Lounge as well as meeting room. The new Four Points will have 178 rooms with all day dining restaurant, business center, and also fitness center. The hotel will accomplish all of the brands Comfort bed as well as Free Wi-Fi in the area. Both Hotels also offers Starwood Preferred Guest.
This group now owned 10 hotels in Saudi Arabia under Sheraton Westin as well as Le Meridien Brands. The group that joins to make this Sheraton Medina Hotel are Sheraton hotel on KSA joined with Jeddah Hotel also Riyadh Hotel and towers as well as Dammam Hotel and Towers, all of them by Sheraton. Four Points hotel in Medina is a mark of the brand debut in Saudi Arabia as well as the other hotels like Fur Pints by Sheraton Al Khobar which is currently under construction and Four Points by Sheraton Jeddah.
The hotel will be situated in the center of the holy city Medina. Both hotels will be located only few hundred meters from Prophet's Mosque. The luxury hotels will also have view of the mosque as well as Plaza. This location is chose since it will give convenient location to reach Jannat al-Baqi which is one of the important areas during Umrah and annual hajj pilgrimage.
Related Link: Starwood Hotels and Resorts