Smart Hotel: A New Rome Hotel that Raises the Bar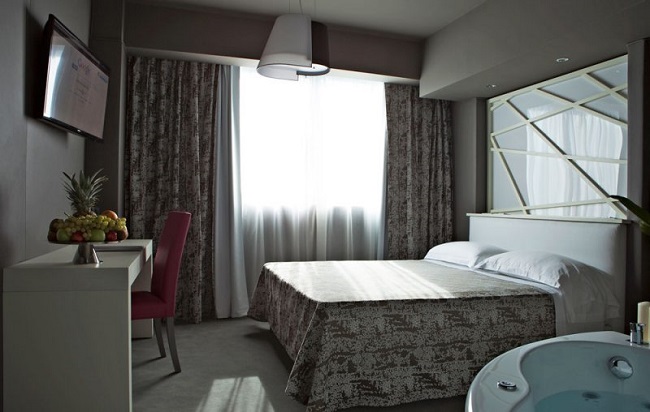 A new Rome hotel opened up just within the past few months, and it's offering a great place for both business and leisure travelers to call home during their stay in the Eternal City.  This Hotel is a Rome boutique hotel that combines modern technology and amenities with classic Italian hospitality and trendy décor in order to make a comfortable, cutting-edge oasis.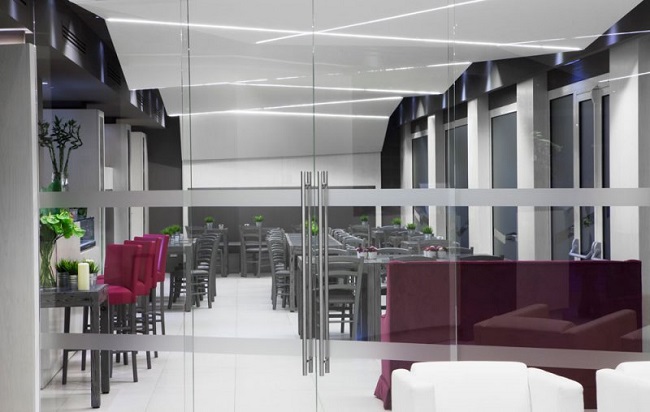 This boutique hotel is located just around the corner from Termini Station, guests will find getting to and from Smart Hotel Rome easy and convenient. And when it comes to traveling around Rome to see all of the fantastic sights, the buses and metro lines are Termini provide fast, simple access.  Also in the neighborhood, guests will find some fantastic restaurants and great shopping, in addition to proximity to the opera house, the university, and Borghese Gardens.  While it is a little outside of the main tourist area of Rome, this hotel near Termini Station is great for those looking to get a local's look at Roman life.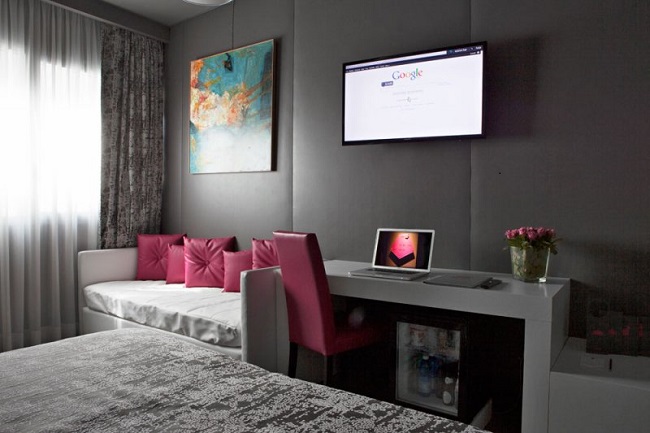 Smart Hotel has 64 guest rooms, ranging from doubles to triples, deluxe to suite-style.  All of the rooms benefit from a modern bathroom, free WiFi, various lighting options, and a state-of-the-art Power TV, on which guests can search the web, get hotel and city information, view their hotel bill, request a wakeup call, and, of course, watch television.  It's a fantastic amenity that is unique in Rome hotels, giving guests easy access to all of the information they could want to help them plan their time in Rome.  The décor of the guest rooms and the entire hotel is very sleek and linear, with lots of bright colors and simple yet chic accents.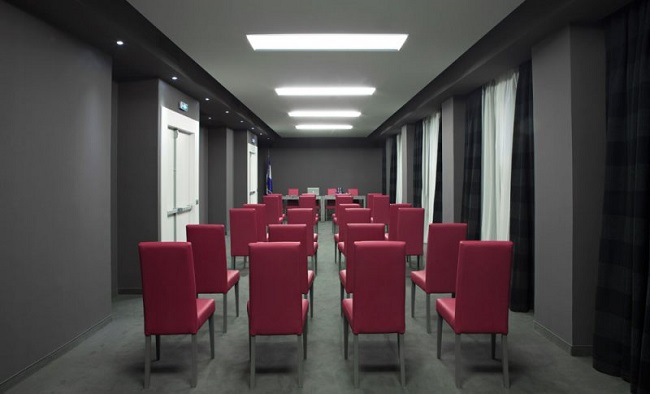 Hotel is also a great option for a Rome boutique hotel, as it has a 70-person meeting room outfitted with modern technology to put on a successful presentation, conference, or event.  The on-site restaurant and bar are a great places to entertain clients, meaning business travelers may not even have to leave the property to complete all of their business entertainment.
We're really excited about the Smart Hotel in Rome, as it is raising the bar as to standard hotel amenities while understanding the needs of modern travelers and what they require and desire when choosing a hotel.