Renaissance Tlemcen hotel: The new Oasis in the Middle east and Africa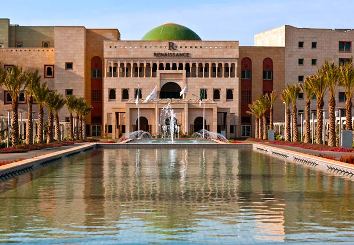 One of the biggest hotel chains opens a new hotel for their honorable guests. Marriot International Inc. had announced the launching of the latest luxurious accommodation in its one of hotels namely Renaissance hotel. The hotel is located in an old town of Tlemcen, northwester Algeria.
This hotel is opened in Tlemcen. The city itself is known for its art and history. The hotel offers the best view of the city since it is built in a perfect view point of Plateau Lalla Setti. The building itself is designed in an Arab-Moorish fee. The guests will be able to taste the feel to rest within the architectural building.
The hotel offers 204 luxurious rooms and suites. The hotel also has various amenities for more comfortable stay for the guests. The Renaissance Tlemcen hotel features dining restaurant, outdoor tennis court, hamman, Spa, swimming pool and fitness center. The location of the hotel is also exquisite since it is close to various places and destinations in the city. The atmosphere of the hotel's location includes Great Mosque in Tlemcen which was completed in 1136.
Try the hotel's restaurant, Al Bustan, is one of the best restaurant in the city with Mediterranean foods. Taste the unique flavors of the region. The guests can also try Arabesque restaurant with unique taste of traditional Asian Cuisine. Enjoy also comfortable lobby lounge and bar area as well as the Mirage Night Club.
This is a big and complete hotel. It also has meeting and special events with flexible space up to 2500m with two reception rooms, a conference room with six simultaneous translation booth as well as high speed internet connection. The hotel is built to satisfy the traveler who wants to enjoy the entire combination of local cuisine, design and luxurious amenities.
Renaissance Tlemcen hotel is always ready to please every guest on their arrival.