Preparing Your Hotel for the Growing Chinese Tourism Market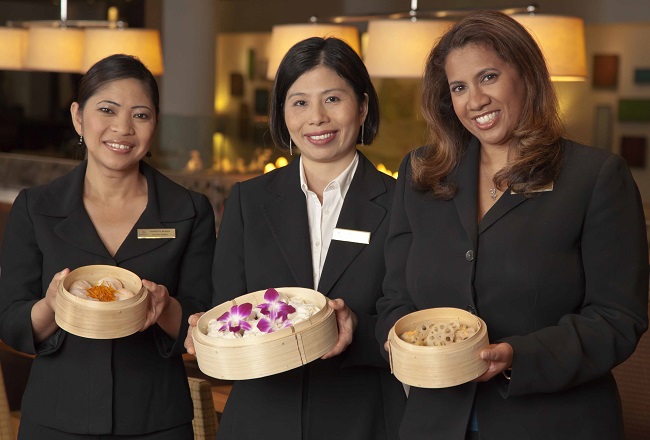 According to a recent study, Chinese travelers are venturing out further and further abroad, spending $102 Billion during travels outside of their country.  Surpassing the US, the UK, and Germany, the Chinese have taken over the number one spot as the fastest-growing tourism group worldwide, due to the country's healthy economy, growing middle class, and lots of disposable income.  In fact, 83 million Chinese traveled in 2012, according to the World Tourism Organization.
But those numbers are only a fraction of what they could be.  The majority of those travelers are coming from China's biggest cities, Shanghai and Beijing, but, in proportion to the overall population and wealth of China, there is so much more room for spending and travel.  The Chinese are also known to be big spenders, meaning that the potential to earn some big bucks from them is huge—if you go about it the right way.  So, how do you prepare your hotel for the growing influx of Chinese tourists?
While many hoteliers think that simply offering familiar foods, like dim sum and congee, will attract more Chinese guests.  But that's not the case any more.  With so many options before them, and with bigger budgets than ever before, your hotel has to go above and beyond to become a staple in Chinese tourism dollars.  Consider taking a nod from some major luxury retailers like Tiffany's and Louis Vuitton, who understand that many of their best customers are Chinese.  As a result, they provide Mandarin-speaking staff members at their biggest stores, ready to woo and assist customers during the shopping experience.  Having staff members who can speak Mandarin will be a huge plus in your hotel column.  Chinese guests will feel more comfortable, welcome, and better able to communicate concerns or requests during their stay.
Some big-name hotel brands, like Accor and Starwood, offer their Chinese guests subtle favorites from home, including tea and translated menus.  They might be simple, and low-cost, amenities, but they go a long way in the eyes of Chinese tourists.  Other amenities to consider: high-end toiletries, a shoe tray near the door, slippers,
In order to best anticipate your Chinese guests' needs, you have to understand them—that includes their travel habits (when do they travel and in what size group?), their itinerary preferences (maybe you could schedule a group shopping excursion), and how they like to pay during their vacations (if you don't accept their preferred form of payment, you should implement it).
One of the best ways you can communicate with potential and recurring Chinese guests is through online marketing.  The Chinese are some of the most active Internet users on the planet—especially the younger generations—and making strides to communicate online will get your name out there fast and often.
So, where have the Chinese been spending their tourism dollars most within the past couple of years?  While they traditionally stayed within their country or to immediate surrounding areas, they're now venturing out in droves to:
1. Hong Kong
2. Singapore
3. Tokyo
4. Taipei
5. Seoul
6. New York City
7. Osaka
8. Bangkok
9. Phuket
10. Las Vegas
11. London
12. Paris
13. Los Angeles
14. San Francisco
15. Kuala Lumpur
16. Sydney
17. Rome
18. Vancouver
19. Honolulu
20. Milan
So, if your hotel is in one of those cities, you should definitely consider stepping up your game to lure some of these up-and-coming Chinese tourists.  It's the perfect opportunity to win over some lifelong, loyal guests.