Smith Awards 2013: Spotlight on Boutique Hotels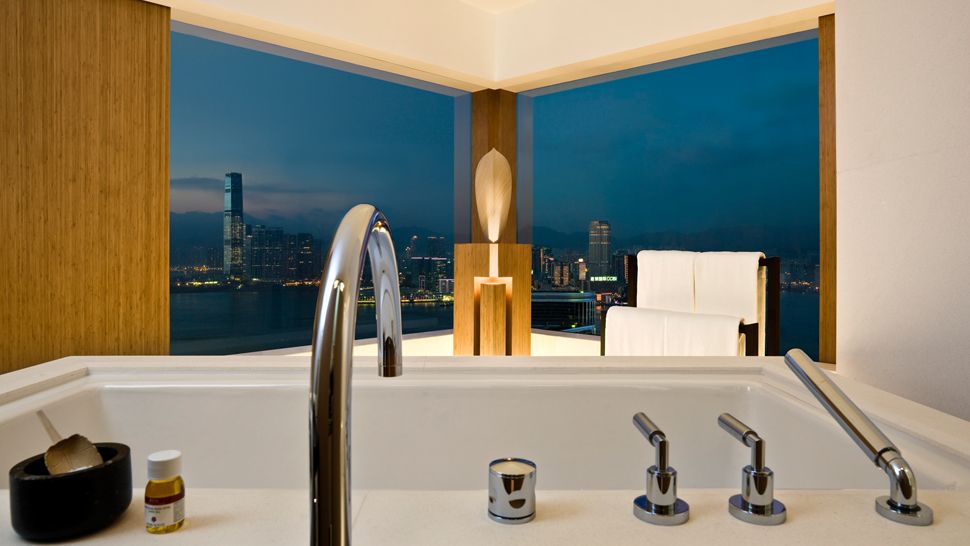 Last month, the winners of the 2013 Smith Hotel Awards were announced, crowning the best of the best boutique hotels in the world.  Awards were given in 12 categories, ranging from eco-friendly hotels to the hotels with the best bar.  A short list of 10 hotels in each category was determined with the help of the public, who voted for their favorite boutique hotel, and then a panel of experts both from the travel industry and from outside of it chose a winner and two runners up.
It's interesting to see boutique hotels getting their own set of awards, departing from the standard awards given by travel magazines and guides.  In addition to the World Luxury Hotel Awards and the International Hotel Awards, The Smith Awards are one of two hotel awards dedicated to boutique hotels—the other being the Boutique Hotel Awards.  But the Smith Awards are unique because it's the public that creates the list of hotels to be voted on—there's no nomination and evaluation process as with other hotel awards.  So, while getting your boutique hotel into the running for the Smith Awards might be more difficult, getting on their list may perhaps have more value as it will be your customers nominating your hotel based off of their experiences.
The Smith Awards has a set of unique criteria for each award category, giving specific things to think about and consider and also pointing to specific reasons as to why the winners were chosen.  So, without further ado, the winners of the 2013 Smith Awards:
Best-Dressed Hotel
Criteria: Outstanding Design, Consistent Quality in Details, Vision, Design Integrity, Innovation, Atmosphere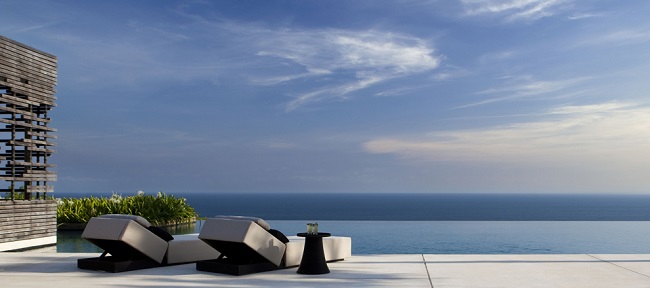 Winner: Alila Villas Uluwatu, Bali, Indonesia: A cliffside hotel in Bali that boasts "…dramatic eco-friendly design in a jaw-dropping setting."
Runner up: Uxua Casa, Bahia Brazil
Runner Up: JK Place Capri, Capri, Italy
Sexiest Bedroom
Criteria: Amazing Bed, Sumptuous Décor, Privacy, Attention to Detail, Intriguing, X-Factor)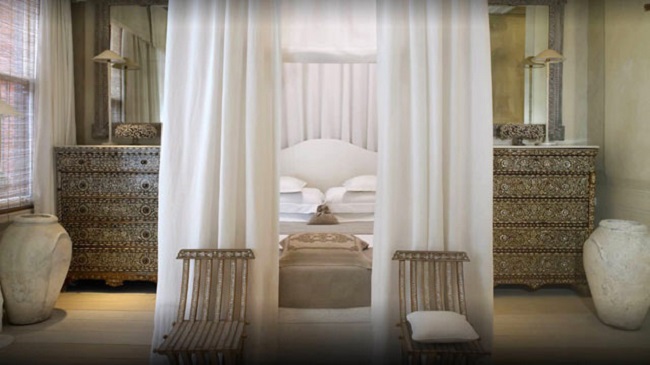 Winner: Blakes Hotel, London, UK: One of the first boutique hotels, blending "luxury, creativity, and indulgence."  The Corfu Suite is the specific room that snagged the sexy title.
Runner Up: Ca Maria Adele, Venice,  Italy
Runner Up: Secret Bay, Dominica, Dominica
Hottest Hotel Bar
Criteria: Insider appeal (a place to see and be seen), Passion for the Drink, Character, Atmosphere, Credibility (ie., a serious drink/wine list)
Winner: Ace Hotel, NYC:  A fun hotel in Midtown, Ace Hotel's "ever-bustling lobby bar could be a stage set swiped from Broadway" that hosts A-listers alongside New York's trendiest.
Runner Up: Zetter Townhouse, London, UK
Runner Up: Fasano Rio, Rio de Janeiro, Brazil
Best Hotel Restaurant
Criteria: Good even for non-hotel guests, Thoughtful Ingredients (local, fair trade, etc), Ambience, Outstanding Cuisine, Imaginative Menu, Stellar Service

Winner: La Bastide de Moustiers, Provence, France:  The inn's owner is Alain Ducasse, the chef with the most Michelin stars.  Enough said.
Runner Up: Lake House, Daylesford, Australia
Runner Up: Bells at Killcare, Central Coast, Australia
Best Spa Hotel
Criteria: Sensual Appeal/Ambiance, Great Treatments, Attention to Detail, Fantastic Facilities, Perfect Products, Holistic Approach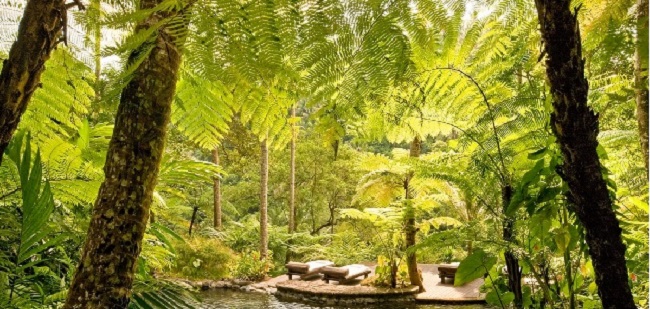 Winner: Como Shambhala Estate, Bali, Indonesia: The Ojas spa offers both eastern and western treatments in a relaxing setting that ties in perfectly with the gorgeous surroundings.
Runner Up: Lime Wood, Hampshire, UK
Runner Up: Pearl Beach Resort, Bora Bora, French Polynesia
The Eco Award
Criteria: Low environmental impact while maintaining quality, Innovative, Standard-setting, Down-to-Earth—No Bragging, Support Local Community with Staffing and Projects, Inspiring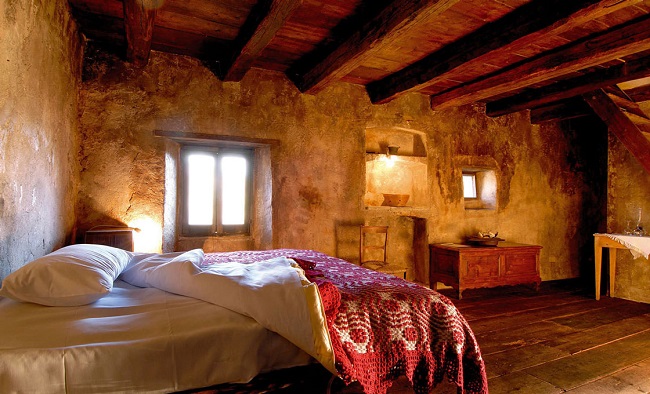 Winner: Sextantio Albergo Diffuso, L'Aquila, Italy: Built around sustainability, this eco-friendly hotel is housed in a mountain village is outfitted with décor made by locals.
Runner Up: Song Saa, Koh Rong Islands, Cambodia
Runner Up: Wolgan Valley Resort, Blue Mountains, Australia
Best for Families
Criteria: Warm Welcome to All Family Members, Kids Activities and Meals, Childcare, Activities Just for Parents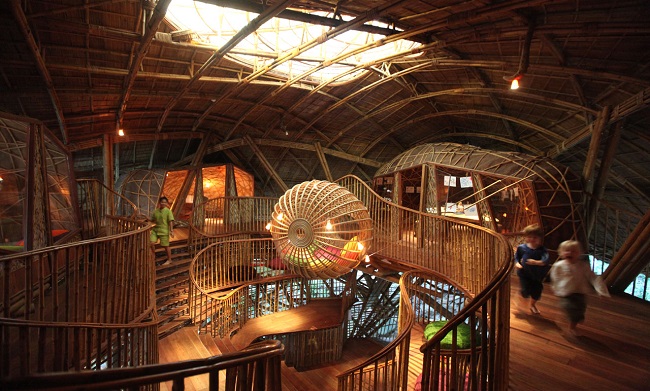 Winner: Soneva Kiri, Koh Kood, Thailand: An eco-friendly and family-friendly hotel offers tons of activities for kids and luxurious accommodations for the grownups.
Runner Up: Borgo Egnazia, Puglia, Italy
Runner Up: Martinhal Resort, Algarve, Portugal
Best Budget Hotel
Criteria: Reasonable Price (get what you pay for), Personality, Top-notch Amenities, Surprise Details (Fresh Flowers, Choice of Linens, etc.)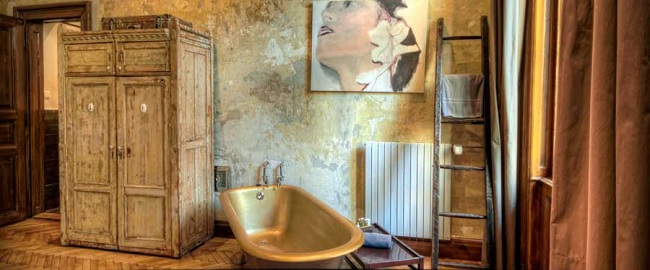 Winner: Brody House, Budapest, Hungary: A shabby-chic retreat that doubles as a trendy hotspot for a seemingly too-good-to-be-true price.
Runner Up: Ace Palm Springs, Palm Springs, USA
Runner Up: Home Hotel, Buenos Aires, Argentina
The Greatest Outdoors
Criteria: Stunning Location, Things to Do—No Matter the Weather, Activities to Get You Outside, Amazing Outdoor Spaces with Furnishings to Keep You There All Day, Well Maintained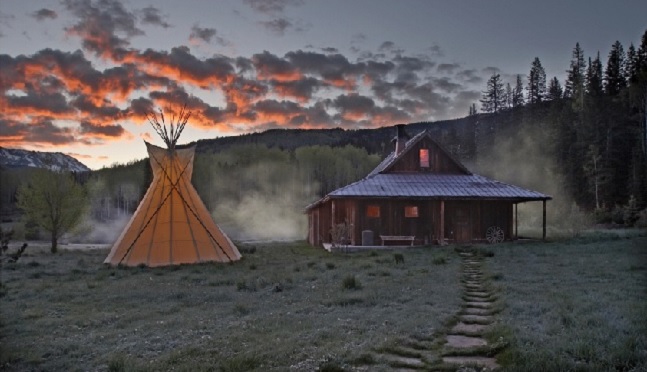 Winner: Dunton Hot Springs, San Juan Mountains, USA: With the Rocky Mountains in the background boasts an Old West feel and hot springs.
Runner Up: Huka Lodge, Lake Taupo, New Zealand
Runner Up: Sal Salis, Ningaloo Reef, Australia
Above and Beyond
Criteria: Team Effort to Exceed Expectations, Amazing Staff, More Than Amazing Amenities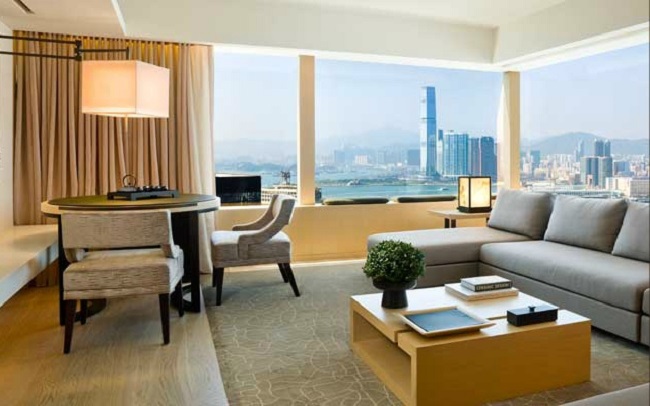 Winner: The Upper House, Hong Kong, China: Located in the heart of Hong Kong, this dream of a hotel offers a free minibar, iPod Touch communication with the front desk, and hassle-free checkin.
Runner Up: Riad Farnatchi, Marrakech, Morocco
Runner Up: Southern Ocean, Kangaroo Island, Australia
Best Newcomer
Criteria: Opened Between Sept 2012-Sept 2013, Did it Live up to the Hype?, Consistency After Opening, Unique, Does it Have Staying Power?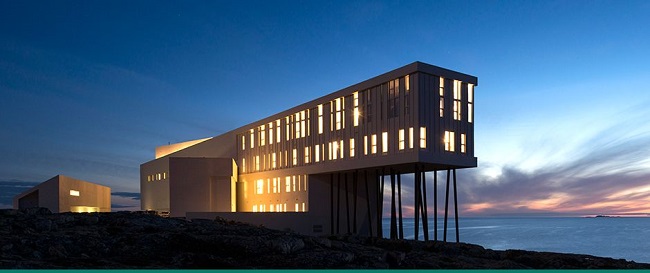 Winner: Fogo Island Inn, Newfoundland and Labrador, Canada: Housed on an island fishing village in Newfoundland, all of the furnishings were hand-crafted by locals and the oceanfront location is simply amazing.
Runner Up: Kura, Costa Rica, Costa Rica
Runner Up: Das Stue, Berlin, Germany
Best Smith Hotel 2013
Criteria: All-Around Excellence, Best in Class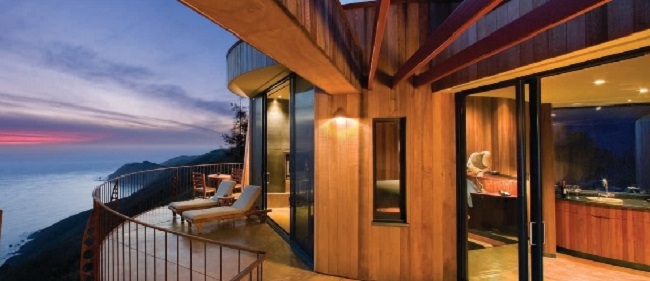 Winner: Post Ranch Inn, Big Sur, USA: Perched upon a cliff on the California Coast, this Big Sur hotel offers wonderful spa treatments and all of the peace and quiet you could imagine.
Runner Up: Alila Villas Uluwatu, Bali, Indonesia
Runner Up: Babington House, Somerset, UK