New 119 Hotels Will be Built in Africa/Middle East Region in 2012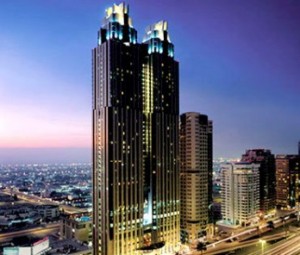 STR Global has revealed the latest data about the number of hotels which will be built in the Africa/Middle East region this year. An addition of at least 119 new hotels in the region of Africa/Middle East is very likely to happen, according to the data. Before seeing the end of this year, sixty-nine new hotels with 15.420 guestrooms will add the latest fifty hotels that have been opened beforehand in early and mid 2012. Elizabeth Randall, the managing director of STR Global, said the growth of the hotels in the area is still progressing.
"4,390 rooms have been added to the total active pipeline since August,"
she said.
Meanwhile, in 2012 there will be 131 more hotels which are predicted to open adding a further 36.205 rooms. According to the Construction Pipeline Report, Africa/Middle East region has already had a total of 481 hotels with 130.479 guestrooms. STR Global stated that most hotels to be opened in 2012 will be more focus to targe the middle-upper class customers as most of the guestrooms will be equipped with luxurious facilities and amenities.
This year, the luxury hotel category will be increased by 3.052 guestrooms and thirteen projects and the upper upscale segment will be lifted by 3,733 guestrooms and fifteen projects. Ms. Randal explained that the region is still very potential for hotel development.
"With 36,205 rooms in the region's pipeline for 2012 and 29,260 rooms planned for 2013, it is
very clear the Middle East/Africa region still an attractive region for development,"
she said.
STR Global stated that Dubai-based hotels are predicted to get more profit from each room with a total growth of 8-9% this year. With over 8.000.000 tourists that come to the city, it is very likely that there is a growth of around 15% for the full year.