Latest Trends in Hospitality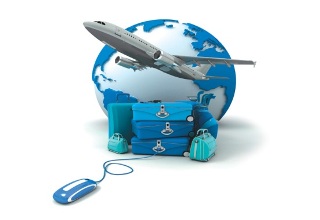 In an effort to stay as up-to-date as possible, it is important to watch all the latest and greatest releases to improve the industry. Some of the latest trends in hospitality are quite exciting for hoteliers and will change the way guests experience their stays.
In an effort to regain ground during the worldwide recession, many hotels in the United States and elsewhere are beginning to charge extra fees to guests during their stay. For instance, a guest may now be charged for housekeeping, storing luggage in the lobby, or maybe perhaps an amenity fee for additional items such as use of a pool or tennis court.  As a traveller it would best to ask the hotel if there are any additional charges to be aware of.
Lobbies aren't just for walking through any more!  One of the latest trends in hospitality is turning a lobby into a social mecca.  You can get drinks, free Wi-Fi, or partake of a coffee bar and mingle.
The bathrooms are changing up a little bit as well. Some chains are beginning to get rid of bathtubs altogether and only offer showers.  It seems recent surveys indicate that travellers enjoy a good shower rather than a luxurious bath. Or a guest may check into a hotel that offers dispensing machines for shampoo, conditioner and soap rather than the small individual sized commodities.
As technology advances and more and more people look towards the Internet for their needs, the latest trends in hospitality are keeping up! More and more hoteliers are offering online booking and check-in so that the traveller can actually receive a key card in the mail prior to physically arriving and go on up to the room, missing the front desk altogether.
Social media, reviews, likes and dislikes are all monitored so that hoteliers can bring the best possible service to their guests.  The latest trends in hospitality also indicate continued growth as these changes are implemented.