Tips to Booking Hotels Online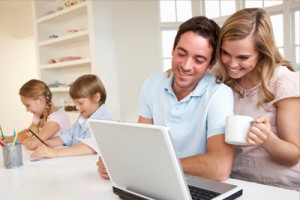 With the ever-increasing traffic to the Internet, it is becoming more and more imperative that consumers know how to navigate the Web and how to make the best the hospitality business . When it comes to booking travel, it is important to know how to book hotels online so that you can get the best deal possible.
Comparison shopping is as important to hotels as it is to the airlines. It's just like getting a quote for insurance or home repair:  we consumers want to look at more than one item/service/company before making our final decision.  The best way to do a fast comparison is to visit such sites as Travelocity.com, Orbitz, Expedia and TripAdvisor as well as Hotels.com.  The problem is, you may not find the best deals here.
The lowest price you see may not be the best deal in town.  When booking hotels online watch for extras to be included in the price of the room. Shuttle service from the airport, breakfast, newspapers, and in-room coffee isn't always included in low price rooms. Figure in one of these extras and you got yourself a great deal!
Sometimes the hotel's website, or one of the hotel price comparison sites such as Kayak, ProntoHotel or Hotelscombined, may not necessarily include all the fees.  Watch out for hidden costs beyond the room. Vacation packages are also available for cities that are often visited.  These packages will include a lot more than just the room at the hotel.  They can also include airfare and tickets to local attractions or activities.
When you book hotels on online you should pay close attention to dates.  The more flexible you are the better your chances are at finding a room at an affordable price. Midweek is oftentimes cheaper than weekends and more rooms would be available then as well.
One must when booking hotels online is to watch for the location so that it is close to things you want to do and see. Read traveller's feedback as well.  With these tips you should be able to find the perfect hotel for your stay!