Google Street View to Contribute Thailand Tourism Industry's Benefit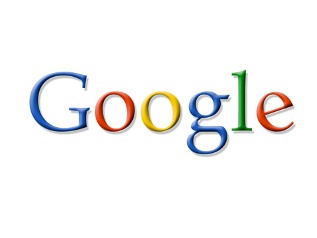 Google Street View (GSV) gives many contributions for travel industries. One of the examples is Thailand Tourism Industry. They are rejoicing as GSV has been launched in the country. Now, with GSV, visitors can explore the country more easily than ever. Besides, the travel firms could also promote their business related to the features of destination.

Google which has combined both Google Earth and Google Maps are really helpful in providing street-level views of landmark. After Singapore, Thailand becomes the second country offering this kind of service. This high-end technology by Google features cities such as Bangkok, Phuket and also Chiang Mai.
The Governor of Tourism Authority of Thailand (TAT), Suraphon Svestasreni, said that this was a step ahead for the country to be featured in Google Street View. He said that Thailand should grab this chance since every country in the region across the world has tried their best to improve their tourism industries.
He added that GSV has become a new opportunities for the travelers who are looking for something unique and new in tourism industry. Through technology, Thailand gets lots of chances to be exploited since there are various different activities and places that can be publicized.
Another advantage of using GSV is that people can find out more about the destinations and plan routes without surveying the places before going there. Thailand's tourism industry expects to gain more benefits by implanting this technology.
Google Thailand which is represented by Ariya Banomyong said that internet used by everyone gives good advantage so the both local and international tourists can see the destinations they want to visit from the first place to another place.
GSV also gives the opportunities to the potential customers to get first glance of the environment before travelling to some places in Thailand. By using GSV too, people can find best value hotels in Bangkok and natural attractions in Phuket besides the most exotic historical sites in Chiang Mai.
The decision for GSV to contribute on local's tourism revenue has been proven in the increasing number of tourists visiting Pompeii, Italy. Thailand also expects the same result following that GSV launching. Google also offers the service in Thai for local or domestic people to be the next potential tourists.
The GSV has been launched in 34 other countries before Thailand and Singapore which both of them are located in South East Asia. Google Street View is another Google technology providing the views of city streets and different areas in the world. In Asia Pacific, Google Street View is available in Australia, Singapore, Korea, Japan, and also Thailand itself.
After those three areas on Thailand mentioned above, later on the Street View is available in the areas like Lamphun, Lampang, Phanom, Chiang Rai, Nakhon and Hat Yai. Those cities are highlighted as Thailand best cities to explore.
With GSV, now travelers and tourists can see how the country looks like before really going there. To realize this plan, Google is going to use a tricycle-mounted camera to photograph places which cannot be reached by car like park and monuments.