Hyatt Opens a New Property in Puerto Rico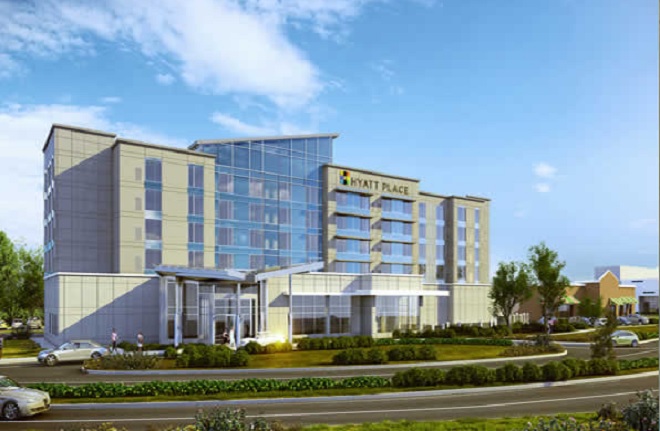 Hyatt Hotels Corporation is going to have a new property soon in Puerto Rico: Hyatt Place in Manati. It's going to be the first renowned hotel chain that will open shop in north central Puerto Rico. The group recently opened another property in the county as well, so Hyatt is going to have a strong presence in Puerto Rico in a few years.
Hyatt's first hotel in the country opened only last December in Bayamon, and it's been warmly welcomed. It was also learned that another Hyatt hotel is already coming up in Puerto Rico. Hyatt House will open later in 2014 in San Juan.
Chris Walker, VP Brands, says that Hyatt Place's opening signifies substantial growth of the chain not just within Puerto Rico, but also in Mexico, Latin America, Caribbean and the US. The group is currently opening a lot of Hyatt Place properties worldwide—almost 200 have opened already. In fact, the Hyatt Place brand is already getting noticed. Last year, it was applauded for its distinctive service and amenities and it won top position regarding guest satisfaction among upscale US hotel chains in the Market Metrix Hospitality Index. It was also the best in its group for two years in a row according to the Hotel Chain Survey.
Puerto Rico is seeing a lot of tourist activities. There has been double-digit increase in arrivals in the past few years. And so, it seems that Hyatt has chosen a good time to open their brands across the island. Federico Stubbe, Jr., President of PRISA Group, says that Hyatt's modern service and innovative concepts will make them successful in the country.
Hyatt Place Manati is going to be an upscale hotel for multi-tasking travelers. It's on the northern coast, about 40 minutes from the Luis Muñoz Marín International Airport. Its location means that the hotel will be close the medical and business districts. A lot of medical facilities in the region are going to give them a toehold on the medical tourism sector as well. The Manati hotel will be close to a number of businesses, such as Janssen Ortho LLC, DuPont, Bristol Myers Squibb, Ortho Pharmaceutical Div., BASF-the Chemical Company and Patheon. There are quite a few retailers and premium outlets in the region, too, as well as plenty of entertainment and dining options. Some of them will be in the hotel's complex itself or adjacent to it.