How to Upsell Your Hotel's Sweet Spot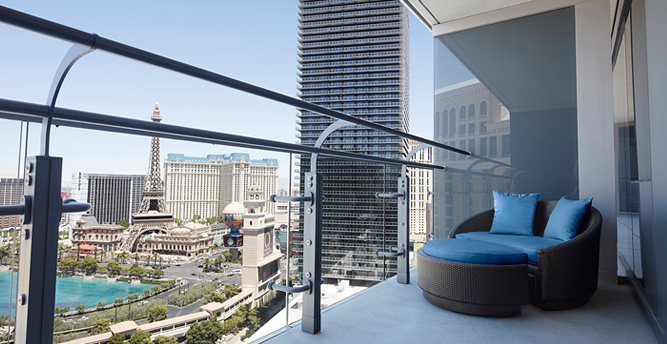 Let's face it. Even though hoteliers can make a bit of dough on their standard rooms, it isn't enough to keep the lights on. On the other hand, the amazing penthouse suite with a wraparound balcony and postcard-worthy views is only appealing (and financially feasible) for a select few. What that means is that it's absolutely imperative that hoteliers know to upsell their sweet spot in order to keep revenue coming in while not losing anything–only gaining. The gain will come twofold: monetary and popularity.
Hoteliers can't be happy in simply filling the beds in the guest rooms. They need to think bigger, offer the most bang for the buck to guests while maintaining a hold on their budget and adding to their overall revenue.
Truth be told, there are many patrons out there willing to pay more for greater value in their stay, but they also need to be encouraged to spend that extra cash. What does this mean to the hotelier? Don't give away everything for free as an upsell, but rather offer the guest something for, say, a room upgrade or a night's stay. Instead, when upselling, try to offer a room upgrade with a mention as to the benefits to the higher-tiered rooms with emphasis and excitement surrounding what you believe will best interest the guest. Maybe you can offer a small discount for a two-night stay rather than giving it away.
The predictability of online bookings shows us that those getting ready to travel are shopping around for a hotel in the best location. They will automatically pick the lowest-tier room without much mind to the higher tier. When it comes to comparing room prices online, it can be difficult to look at the information side by side. If you arrange your site appropriately, you can offer small upsells within the matrix of the room tiers, making it easier for your guest to be able to navigate properly. This will allow for the hotel to be able to keep rooms at the regular rate when upselling rather than discounting them.
Ultimately, upselling can be a win-win situation. When you involve the front desk employees in the game, you have the potential to increase your income rather well–by nearly 10%. By enhancing the guest experience from the get-go, front desk agents can upsell on several levels. A hotel stay can be considered enhanced with value-added amenities and higher room types. This can improve the image of the hotel and its loyalty base. More return customers will be another added benefit. These guests that have an awesome experience during their stay will in turn head to their social media to get word out about your terrific hotel and what a great time they had there. This is a free marketing tool as far as a hotelier is concerned, because he doesn't have to pay a dime for the advertisement–except in the form of upselling.
Now, how do you get your front desk agents involved in the upsell? You can offer them incentives for winning a competition for the most upsells, either against each other or with sister properties. The added plus of doing something like this is that there is less of a chance of having a high turnover. Employees are more willing to stay with a company that offers them benefits like these.
Upselling can be easy if handled properly. You will increase your revenue, obtain and retain good employees, and experience marketing from past guests on social media. You can't beat that.