How to Maximize Your Hotel Loyalty Program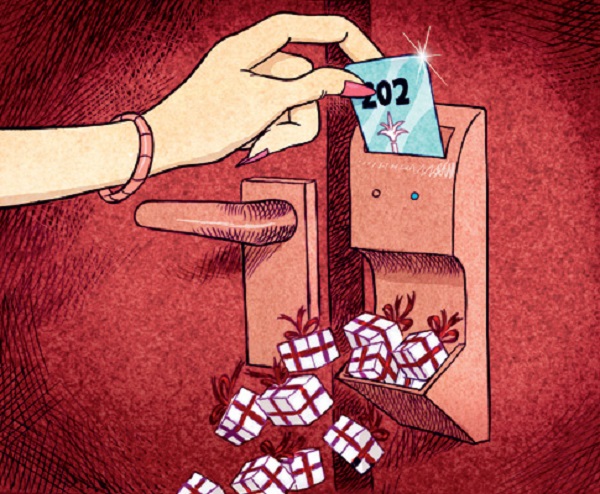 Any businessperson knows that repeat business is pure gold. Many customers wish to receive something in return for multiple visits to a business. This is where loyalty programs come in. You want your hotel loyalty program to offer benefits that work for your customers. There are ways in which you can maximize your hotel loyalty program to achieve a higher response with customers.
For example, customers want to be able to benefit from their hotel loyalty program throughout the entire year, so don't have any blackout dates.  Other favorite benefits include free hotel rooms and room upgrades. There are different ways that you can attract customers to your loyalty program.  The better your program's benefits, the easier they are to cash in on, and the more options there are, the more excited people will get about the program, and therefore about your business.
A branded credit card can be a great way to pull in more customers. After all, the 21st Century is all about plastic. If you tack on the chance to gain freebies such as points towards a hotel room or couple it with rewards from rental car agencies or airlines, you can gain a whole new demographic! Promotion programs are another way to maximize your hotel loyalty program. Something like staying two nights and getting a third free is a start. One of the major perks from these two ideas is that it can be implemented for both the budget traveler and the executive in search of a penthouse suite. Another example would be if a customer stayed X amount of days in a row, he or she could receive X amount of bonus points in the program.
There are certain things that customers will look for as they try to pick what they think is going to be the best hotel loyalty program, and therefore the best hotel to give their business. First, they will look for awards that they feel they need. For instance, a shopper may want something that offers merchandise; a philanthropist may wish to have a chance to offer charitable donations. If your hotel couples with some of these types of businesses, then you have a chance to maximize your hotel loyalty program.
Your hotel loyalty program should have more than one way that customers can earn points for their awards. If it's a singular method, then that will probably turn away a lot of people. Think of how busy people are, how much they are involved in more than one thing. They want their loyalty program to be able to do the same thing.  The larger the range of choices a customer has with the program, the happier they'll be.
Don't make the award levels unattainable. Customers may also look for promotions that take place of discounts. The more flexible you are, the more you can maximize your hotel loyal program.
The last, and most important factor: aim to please. As long as you can offer a variety of items and choices for each award level, you should be able to succeed in bringing more customers to your hotel. Couple that with above-the-board customer service and you can't miss.