How to Attract Guests for a Enjoyable Christmas Away from Home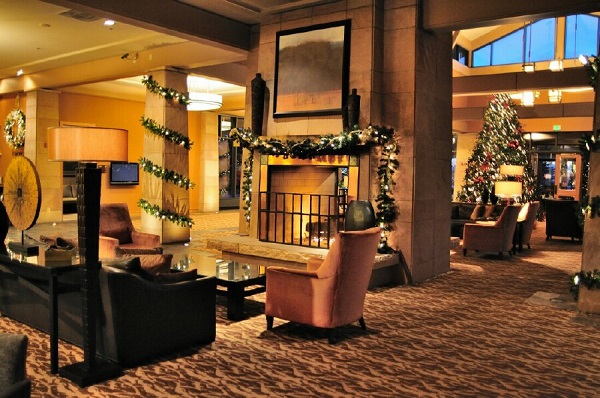 Lots of travelers want to take advantage of school and work vacations of the Christmas holiday, but many are uneasy about leaving their traditional family experiences to set off on holiday. They might worry about being away from their comfort zones on such an important holiday or they might be unsure of leaving their entire family to celebrate with just their small core family.  But still, Christmas is one of the most beautiful times of year to travel.  And it can also be one of the most convenient given that many offices and schools are closed for the week between Christmas and New Year's Eve, building an automatic vacation into many family calendars.
It's up to you as a hotelier to capitalize on their time and offer different amenities to make sure that families are comfortable and have an enjoyable holiday experience–away from their homes and traditions. And if you do it just right, your hotel may become a new holiday tradition for every guest that visits during that special time of year.
Here are some ways British hoteliers have tried to attract more guests during the Christmas season:
1. Augill Castle, Cumbria
This Victorian castle built in the Eden Valley is perhaps one of the most quintessential places to celebrate Christmas, and the hotel has taken advantage, offering a lovely Christmas breakfast, a casual lunch, carol singing at the piano, and charades. The hotel has hosted a dinner and black-tie casino night on Boxing Day. And there was plenty for children to do, too, as the hotel offers children's menus, a DVD library, a playground, a game room, a treehouse, and a fort.
2. St Moritz Hotel, Cornwall
This contemporary British hotel has offered a five-course Christmas lunch, caroling, and children's cake-icing sessions as a special way to celebrate Christmas. On Boxing Day, parents enjoyed outdoor activities and spa treatments while children took part in cool events like a rock-pool safari and a surf lesson (insulated gear provided).
3. Turnberry Resort, Ayrshire
Christmas Eve at this hotel has been celebrated with a visit from Mrs. Claus, caroling, and midnight mass. On Boxing Day, horse riding, clay pigeon shooting, and off-roading could be enjoyed before the hosted gala dinner.
4. The Grove, Hertfordshire
On Christmas Day, The Grove has kept guests busy with circus skills workshops, bike rides, scavenger hunts, and pantomimes.
5. The Bell at Skenfrith, Monmouthshire
The Bell has catered to couples at Christmas, offering a candlelit Christmas Eve dinner. Add to that, the hotel's also offers beautiful riverfront scenery, and guests got the perfect low-key, grown-up Christmas.
6. The Scarlet Hotel, Cornwall
Scarlet Hotel has offeredd an adults-only, four-night Christmas party, including live music, champagne breakfasts, and classic movies in front of the fireplace.
7. The Devonshire Arms, Yorkshire
Christmas in The Devonshire Arms started with midnight mass, followed by games and Christmas day outdoor activities.
8. Freshwater Bay, Isle of Wight
All Christmas activities in this hotel have been aimed at singles looking for a fun, sociable Christmas getaway. On Christmas Day, guests were offered guided walks followed by evening dancing, quizzes, and carols.