FastBooking: Way to Book Hotel Rooms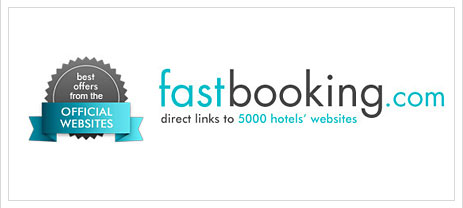 The Internet has changed the way people do things, including booking a hotel room. Guests used to book a room by going directly to the hotel, but things have changed ever since the telephone was invented.  But even the telephone doesn't offer a fast enough or efficient enough manner of booking a hotel.  After all, guests can't see what a hotel looks like if they're talking on the phone–they can only wonder.  That's why so many people now turn to the Internet for booking a hotel.
The problem is, not everyone knows the official website of every hotel and Google can sometimes be overwhelming. Thus, FastBooking, one of the world's leading online e-marketing and online technology solutions providers for the hospitality industry, has announced its newest service, FastBooking Direct Link, which, within minutes, brings customers closer to the hotel's official website.
Founded in 2000, FastBooking is a hotel search engine that drives visitors directly to hotel's website, making it a favorite of hoteliers as it leads to direct bookings.  FastBooking's products and services optimize bring a hotel more business by driving customers right to their virtual front door, skipping the middle men of third-party booking sites.  The site analyzes the prices on the hotel's official site and then prices it across every online sales channel.
Jean Louis Boss, FastBooking Vice President, stated that Direct Link is completely
in line with their key promise: to increase direct hotel bookings. "Direct Link
gives independent hotels and groups critical visibility on travel and price comparison
sites when Internet users are searching for accommodations. The hotel benefits from
increased traffic on its official website, greater potential for bookings and profit, and the
very real advantage of 'owning the relationship' with the customer," he said. With the
release of FastBooking Direct Links, it is expected that the hotel's business can maintain
its existence and give the best service to its customers.