Future Fairmont 2017: Pekin Moscow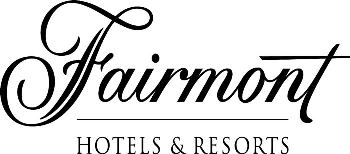 HALS-Develeopment, a famous real estate development in Russia is developing an important project. The project is Fairmont Hotels and Resorts.
This new hotel opening will be located in city right at the heart specifically at the junction of the Triumfalnaya Square and garden Ring. It is the opposite of the Mayakovsky Monument and metro. The location of this hotel is perfect since it is also close to various attractions like Satire Theater, Tchaikovsky Concert hall as well as Red Square are all within easy reach.
This hotel will have 236 spacious guestrooms and suites. Fairmont Gold will also be included in this hotel; this is the brand's exclusive room product that gives personal service, relaxed comfort of residential-style lounge and a variety of amenities. This Fairmont Hotels and Resorts hotel features selections of dining venues, meeting area for about 950 square and branded spa plus fitness facilities.
The first development was completed in 1955. The design of the hotel was the most famous Soviet Union's architect, Dimity Chechulin. Pekin Hotel is one of the post- war developments of Moscow. It means that this hotel also has a historical value. This famous architect also built four renowned metro stations, one of the seven sister buildings as well as Moscow's White House.
He was a former City Planner. HALS-development will restore the building including its details and internal spaces. The developer will also extend the other parts of the building. In the renovation process, there were Chinese motifs found in some parts of the hotel. The motifs of this new opening hotel will be highlighted in order to emphasize the period design of this historical property. Chris Cahill, President of Fairmont Hotels and Resorts said that the company was fortunate to find this hotel since it is the most iconic hotel in the worlds amongst the company's portfolio.
This project will be a very prominent project of Fairmont in Russia. This Future Fairmont Hotels and Resorts Hotel will be a new hotel opening in 2017.