Abu Dhabi Luxury Hotel Stunned World Trade Market's Visitors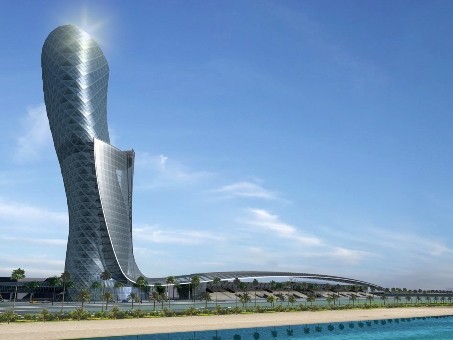 Abu Dhabi's entry of deluxe hotel international brands impressed the visitors of World Travel Market (WTM), one of the world prestigious travel events based in London, with the list of its luxury hotels.
The visitors are interesting in uncovering the story of emirate by the investment of the world's top hospitality brand such as Westin, Rocco Forte, Park Hyatt, St. Regis and Jumeirah.
One of Abu Dhabi representatives is holding a meeting with some business partners in Abu Dhabi Tourism Authority's (ADTA) stand, while promoting the destination to the world travel industry.
From the meeting, the visitors snatch that Abu Dhabi is preparing to welcome the new entry of the Ritz-Carlton Grand Canal Abu Dhabi, the Hyatt Capital Gate and the towering Sofitel Abu Dhabi Corniche (hotel opening in April 2012).
Sofitel Abu Dhabi Corniche Director of Sales, Marketing and Distribution, Georges Abi Aad, said that they do expect a great launch, and they are happy looking at the visitors' enthusiasm in the stand.
"Traffic to the stand has been intense from the moment the show opened. Visitors are keen to know more about the new Sofitel. We're expecting a great launch".
Mubarak Al Nuaimi, International Promotions Manager of ADTA said that they found the press to have a high interest in their development in the making emirate into world class destination.