Travelers Want Vacation Activities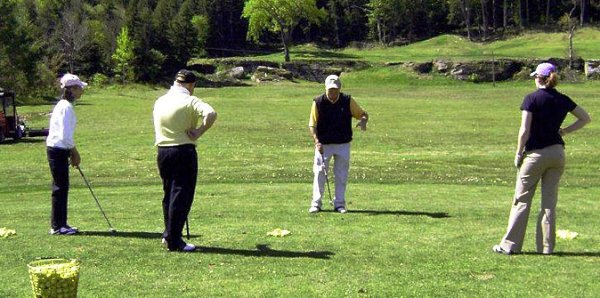 Vacations come in different shapes and sizes. The type of trip you take and look for depend on what you enjoy doing when on vacation. From the searches we've seen on hotel reservation websites such as expedia.com, orbitz.com, priceline.com and hotels.com or on hotel price comparison websites such as kayak.com, bing.com/travel, prontohotel.com, mobissimo.com, bookingbuddy.com ; numerous travelers increasingly look for hotels and package deals that involve some form of activity while they are on vacation. Tourists don't only want to see the sites of a destination; they also want to enjoy the city, beaches, mountains and other environments. Many people look for what kind of activities they can do while on their vacation. Some of the most looked into and easier to find are golf, diving, tennis, surfing, bicycle, hiking and skiing activities. Any destination will have areas where you can do all three.
Travelers that look into bicycle tours find that some of the best places for these types of tours are in the United States, Greece, and New Zealand. The U.S. has the mountains, parks, lakes, and oceans. It is a travel destination at 360 degrees. There are biking trails in New York City and places like the Grand Canyon or the Rocky National Mountain Park. In Greece you can ride in Lesbos or even Athens and admire the city and landscapes from a different perspective than that of being on foot or in a car. When it comes to bike tours in New Zealand there's so much green and camp grounds, plus the coastline, that it is hard to name one spot exactly. Just one example are bike tours that go from Auckland to Christchurch. That means seeing New Zealand from top to bottom. You can book hotels that follow your trail and stop every day in a new location.
Skiing tours and vacations take place in the winter and in places that have mountains and snow. Some of the most looked for resorts and hotels are in the area of Whistler Blackcomb, British Colombia and Vail in Colorado. European top skiing spots include Cortina in Italy, Kitzbuhel in Austria and Zermatt, Switzerland. In addition to skiing people will usually stay in a suggestive log cabin or lodge area. This adds to their skiing trip by allowing them relax and quiet in the middle of the mountains and sometimes the wilderness. Almost like bike trips, in that you can do them year round are trekking tours. The most popular trekking destinations are Austria and Nepal. In Austria we find that the travelers looking to trek are searching for flights and accommodation in Innsbruck and Vienna. Nepal searches show that the number one destination is Island Peak. Trekking tours can last a half day or up to two weeks. It all depends on exactly what trail and destination you choose to go to. If you are an avid trekker you will most likely look for places like the ones mentioned above.
Independently from your expertise in any of these activities, besides skiing, which is slightly more complex and requires lessons; most of the vacations you take can include these types of activities if you wish them too. First of all you decide what you would like to do and see, and for how long. Following you can look for hotels, resorts and lodges in any of the above destinations; plus others that you yourself have become interested in. The web provides you with all the information you need and the travel and hotel search and booking sites to finalize your trip.