Top Five Advices for hotel and eatery business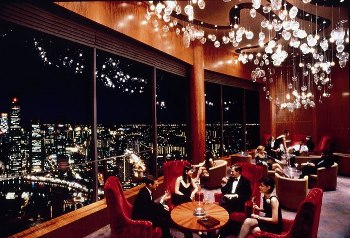 These are five advices that will make you have successful hotel business. The advices here are very beneficial for hotel managers and restaurant owner to make they have new platform in delivering food and beverages. Baum+Whiteman International Food and Restaurant Consultants create restaurants with high profile around the world. The released their latest predictions for restaurants and hotel business.
Crunching sound
It seems like the customer enjoys having crunchy meal like blue crab on the shore with the best marketing strategy like a big national chain with cut price also promoting the meal through the social networks to get more popularity.
The world is in your plate
The excitement of the lower end market is placing all dishes into one single plate. It will go for everything such as carrot kimchee, tarragon and pork chop or anything. This strategy will do for meal craver who needs to have out of the border meal options.
Flavor
This is the other strategy that can be done to compete with similar restaurant as yours. You can have flavor as the gap between your meal and theirs. It will be good to have original recipe with signature taste on your dishes. Hotel managers as well are invited to spread particular flavour in the main hall to attract even more people.
Replacement for Bread
Bread was just too ordinary. It is so late and lame. People will get bored with this very ordinary menu especially for breakfast. It will be better if you have replacement for this bread. You can use bao, arepas, rice cakes and other similar food differs from bread.
Weird menus
Lamb, pig's ear and tongue have been moved from countryside menu into restaurant plate. This meal has gained its new place in the customer and it seems like the people's taste is also swayed to this weird dishes. You may also hear about tongue tacos from the nearest dining sites.
These pieces of advice should be followed by all hotel managers and restaurants owners who gain success in the hotel business as well as in eatery business.