The New Resort of Four Seasons in Orlando, Walt Disney World Resort Will be opened in 2014

What will happen when hotels and resorts join with Silverstein and Dune Real Estate Partners?
Four Seasons Hotels and Resorts joined Silverstein Properties also " Dune" (Dune Real Estate Partners). They will establish 444 rooms luxurious resort in Orlando Walt Disney World Resort. The construction of the hotel is begun on what will be the biggest Four Seasons Resort in the world this last year. The opening date is targeted in 2014.
The President and chief executive officer (CEO) of Four Seasons Hotels and Resorts, Kathleen Taylor, said that they will be partnered with the companies to be one of the most smart players in real estate business. Having the project together with the companies ensures the financial problem can be solved easily. The hotel also works together with The Walt Disney Company since the vision of the business is to give distinguish family vacation.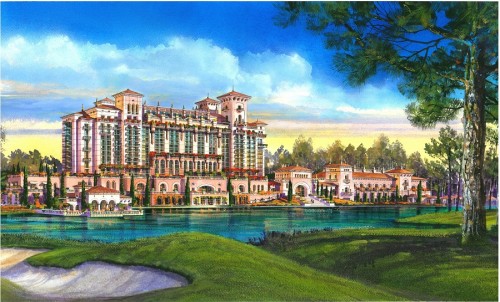 The new hotel will be built in Orlando. The Disneyland gave the land in 2008 and it will have 30 percent of the ownership. This plan has been available for years since July 2009, Four Seasons has worked closely with New York based Silverstein Properties (www.silversteinproperties.com). This company then, makes the design and the master plan for this new resort. This company also involves Four Seasons in acquiring approvals, directing and assembling architectural as well as engineering teams with turner Construction.
The CEO of Silverstein properties said that the company is very pleased to work with Four Seasons. The design and location has biggest potential to be one of the best places to stay for family vacation. Within few years, the resort will be finished and ready to be opened. One of the largest Mexican banks also joins this joint venture in building a new resort. The bank gives $190 million USD to be used in the development process. The brand of Four Seasons and Walt Disney itself gives the guests a promise for a very fancy and comfortable vacation. This new resort will be the latest and the fanciest hotels when it is launched.
For more info visit www.fourseasons.com