Tel Aviv Welcomes New Travelers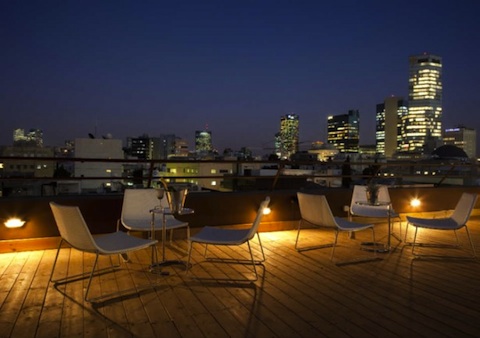 New types of travelers are making their way to Tel Aviv, and hoteliers have noticed. Several new boutique hotels are opening within the city to cater to those not wishing to stay at the brand-name hotels along the coast. Since Israel itself is a small country, the epicenter of a metropolitan area such as Tel Aviv is going to be a bit crunched for space. This is where launching boutique hotels is a bit of a brilliant idea.
There is a growing number of younger tourists as well as businessmen going to Tel Aviv these days, and by introducing a few dozen smaller, trendy hotels into the marketplace, hoteliers are able to cater to those clients's needs. A lot of the new properties are designer hotels housed in converted apartment buildings, thus there hasn't been an influx of new buildings. These hotels are based near or on the main street in Tel Aviv, keeping businessmen close to business and giving tourists a chance to get their feet wet and dive into the local culture.
Smaller hotels give guests a homier feel and these boutique hotels cater to that whimsy. They're generally made up of 10 to 60 rooms and are largely housed in Bauhaus-style buildings. A few of them are designed and named after people important to the Jewish creative culture. For instance the Diaghilev is named for Sergia Diaghilev, a Russian art critic, and the Berdichevsky is named for a famous writer.
Visiting Tel Aviv isn't just about hitting the beach any more. Since Tel Aviv is fast becoming a technology mainstay in the region, there are a lot of younger businessmen coming to the city. So the market and location is perfect for these smaller hotels, bringing people into the city and closer to the growing nightlife. And you'll also find the same mainstay corporate rooms and hotels here! Businessmen aren't the only travelers making more visits to Tel Aviv, the gay and lesbian crowd is also getting bigger.
Even local travelers like the newer, smaller hotels because of the personal touches that are offered as a great benefit to the guest's stay. History buffs will really like the newer hotels as well, since many are housed in historic buildings. Imagine what stories the walls can tell!
All these newer boutique hotels, coupled with the upgrades on infrastructure in the area, make Tel Aviv a sought-after city to visit. New highways, fun nightlife, a closeness to all the city has to offer, plus some mighty fine beaches, travelers and hoteliers can't miss with Tel Aviv!