New Platform of La Quinta Inns & Suites in Entertainment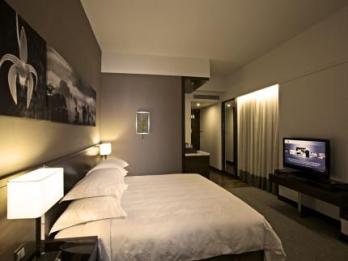 La Quinta Inns and suites convey new improvement in their business. This is the latest improvement which can be seen in each room of La Quinta. This hotel has a new
standard of industry and business in the room. This improvement is called as hotel room entertainment. In this room, the guest will be able to plug laptops, smartphones, gaming systems, cameras, and other electronic devices into La Quinta's new 32 inch Samsungflat panel. It seems like the hotel has invested more for this entertainment. It is about 50 million dollar for this new platform. This investment has included the installation of the HD flat panel TVs in La Quinta hotel in almost all country.
This new entertainment platform will provide 37 free channel to the guests which 30 of them are broadcasted in HD quality as well as Showtime premium TV network. It will also help the guest on the road to locate easily their favorite show. It will be featured with fully interactive program guide as well as selection of themed screen in order to make the guests more relax and settle-in. It will be felt like an entertainment at home with better quality and TV.
It is known that electronic devices have been in an important role in today travel. GBTA foundation found that at least two-third of business travelers bring their laptops, digital cameras, personal smartphones, mobile travel apps and portable GPS during their trip. The result shows that many business travelers will need more space and features during their trip.
The president and CEP of La Quinta hotel said that it is not about providing all the technology options in the room but it will be a new offering since pay-per-view movies has decline in the revenues for 75% over last five years. It means that the offering is no longer productive or inviting. The new platform is the latest standard for TV service in a guest room of La Quinta Inns and Suites.