Moody's: Caesars and MGM More Susceptible to Economic Crisis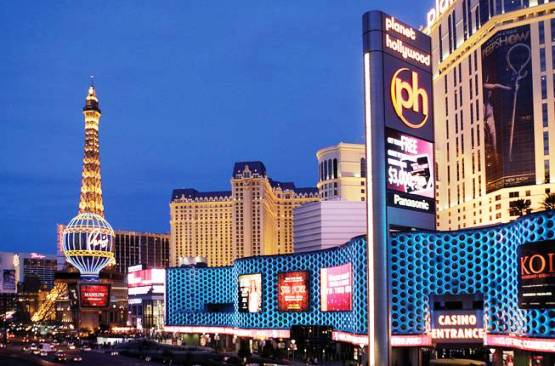 According to Moody's Investors Service (www.moodys.com), the so-called current economic crisis could potentially hurt the two big casino companies in Las Vegas, MGM Resorts International and Caesars Entertainment Corp. more than other companies.
In the Las Vegas Sun special report, MGM Resorts International and Caesars are said to be in the fragile position compared to other companies because their debt levels are higher than others. The improvement of national economy is very crucial for the two casino companies.
Moody's reported that if the customers do not visit the two casinos, the revenue would decreased significantly. As a result, they will find it hard to pay the debts. The reports said: "If consumers cut their gambling budgets or casino trips, company earnings could be affected. This could result in (debt) downgrades of especially lower-rated companies that have been counting on a stronger economic recovery."
Moody's also said that Boyd Gaming Corp. (www.boydgaming.com) and Pinnacle Entertainment Inc. (www.pnkinc.com)are facing the similar problem but their situation is better than MGM Resorts and Caesars. Moody's reported that Boyd Gaming Corp. and Pinnacle Entertainment Inc. have "lowered their expenses and created a significant amount of breathing room in their covenants and debt maturity schedules."
According to the same report, Wynn Resorts Ltd. (wynnresorts.com) and Las Vegas Sands Corp. (lasvegassands.com), which have a wider presence in Asia, are in a much better condition. They have a stronger foundation to get through this difficult period. Currently, the U.S economy is still weak, so it could also weakened the travel industry bookings.
Right now, MGM Resorts is vulnerable to the ongoing economic weakness because of its long-term debt of $12 billion which is a leverage of more than 11 times. Moody's stated that it has to deal with "significant near-term debt maturities.'' As for Caesars, it has $18.6 billion in long-term debt and leverage at more than 12 times, Moody's stated that the significant debt maturing would not come until 2015.
Is the worse yet to come for Las Vegas gaming industry and for Las Vegas Hotel Industry?