Are Hotel Metasearch Engines on the Decline?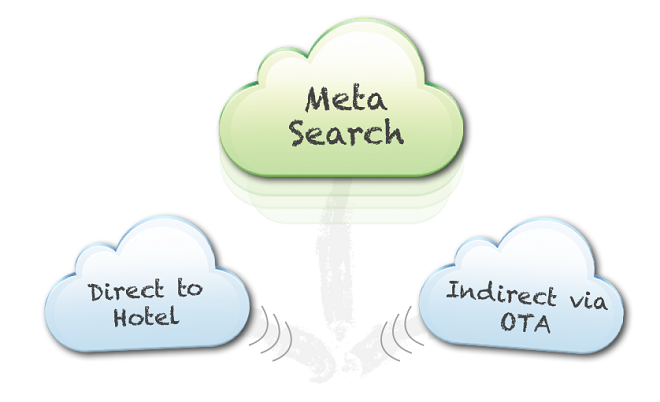 A new report out from Skift states that the concept of a hotel metasearch engine may be on the decline, and right out of the boat, they blame it on Google.
Why? The website cites Google's long-awaited jump into the hotel world, incorporating hotel search results right into a regular Google search, directing users straight to the booking site. While the process isn't quite ironed out yet, Google is definitely going to make the venture harder for those sites like Hotelscombined, ProntoHotel, and Booking.com that have been forging their paths through the online travel world, offering a service to travelers that saves them time and money.
But what real affect will this have on hotel comparison websites? Can it eliminate the category completely?
While this new Google feature will certainly have an effect on travelers who are not already loyal to a certain website, it could be circumnavigated all together by those who automatically enter their booking or metasearch site of choice into the browser. And we all know that travelers are a loyal lot – once they've had luck on a certain website, they tend to go back again and again. And at the very least, it's where they start their search process.
Some hotels may be happy to hear about the progress that Google has made, as it may eliminate the need for them to partner with metasearch sites. If the process can happen organically through Google, why involve a middle man. And that could be the thing that hurts metasearch engine sites the most. If no hotels come on board, how can they sell any rooms?
As it always does when it embarks on a new venture, Google is certainly changing the game and, unfortunately, the fate of hotel comparison sites may be in the Internet giant's hands.